About Us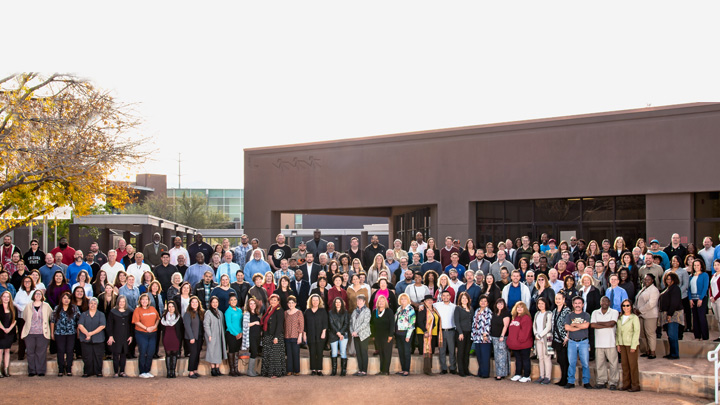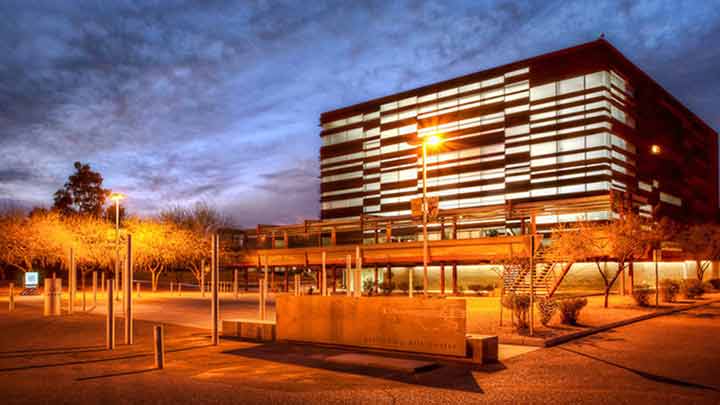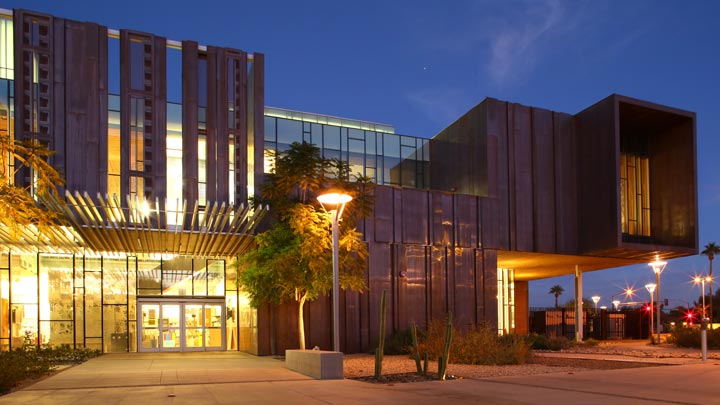 Helping you climb higher!
South Mountain Community College (SMCC) reflects the diversity of the surrounding community, a rich mix of rural, urban, and suburban neighborhoods. Many of our students arrive from Phoenix, Laveen, Tempe, Guadalupe and the surrounding area to attend classes at the main campus or our offsite facility in Guadalupe; we also offer evening courses in Laveen at Betty Fairfax High School.
In fiscal year 2015-16, approximately 6,000 students enrolled at SMCC; 70 percent were first-generation college students and 48 percent had an intent to transfer to a university to further their education. And, with more than 75 percent of these students identifying as a minority, SMCC has been federally-designated as a Minority Serving and Hispanic Serving Institution.
Our small, personalized classes are offered days, evenings and online, and are led by an engaged and accomplished faculty. Career and academic counseling are also available. SMCC is also a Strengths-Based Institution, helping you first determine your own personal strengths, and then strategizes with you to maximize those strengths in your academic and career choices.
Visit our Main Campus, 7050 S. 24th St., or our Guadalupe Center, 9233 S. Avenida del Yaqui (Priest Rd., south of Guadalupe Rd.). We look forward to helping you reach your educational and career goals!
---
Maricopa County Community College District (MCCCD) is an EEO/AA institution and an equal opportunity employer of protected veterans and individuals with disabilities. All qualified applicants will receive consideration for employment without regard to race, color, religion, sex, sexual orientation, gender identity, or national origin. A lack of English language skills will not be a barrier to admission and participation in the career and technical education programs of the college.
The Maricopa Community Colleges do not discriminate on the basis of race, color, national origin, sex, disability or age in its programs or activities. For Title IX/504 Concerns, call the following number to reach the appointed coordinator: (480) 731-8499. For additional information, as well as a listing of all coordinators within the Maricopa College system, visit the following weblink: https://district.maricopa.edu/consumer-information.
El distrito de Los Colegios Comunitarios de Maricopa (cuyas siglas en inglés son MCCCD) es una institución EEO/AA y un empleador con igualdad de oportunidades para veteranos protegidos y personas con discapacidades. Todos los solicitantes calificados recibirán consideración para empleo sin considerar raza, color, religión, sexo, orientación sexual, identidad de género, u origen nacional. La falta de destrezas del idioma inglés no es un impedimento para admisión y participación en programas de educación Técnica del colegio.
Los Colegios Comunitarios de Maricopa no discriminan con base a raza, color, origen nacional, sexo, discapacidad o edad en sus programas o actividades. Sí tiene preguntas sobre título IX/504, llama al siguiente número para comunicarse con el coordinador designado: (480) 731-8499. Para obtener información adicional, así como una lista de todos los coordinadores dentro del sistema de Colegios Comunitarios de Maricopa, visite el siguiente enlace web: https://district.maricopa.edu/consumer-information.