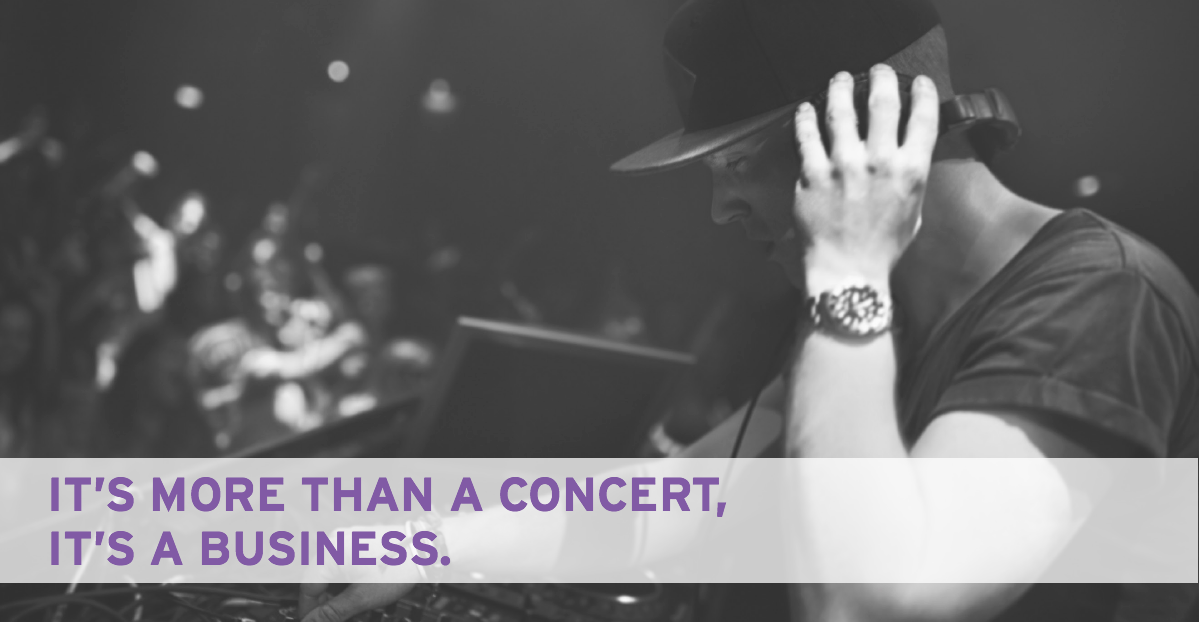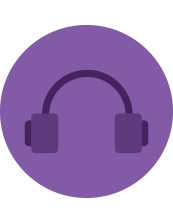 Music Business
BASE SALARY AND JOB OUTLOOK
Median wages (national): $19.81/ $41,200
Median wages (Arizona): $ 20.70 hourly/ $43,240 annual
Projected job growth: 9% As fast as average
Starting salary: Entry level sound technician – $24,437 – $39,871 per year.
Gainful Employment Information
Job Titles
Music Producer
Sound Technician
Do you picture yourself signing a band you discovered to your label, or arranging an orchestra to perform a symphony you composed? Or are you imagining creating sound for video games or tweaking a board during sound checks?
This is the music industry, and it's full of career opportunities. Whether you're interested in the recording and production side or in music composition, live performance, and teaching, the music industry includes hundreds of careers that require expert skills and talent from its professionals.

The Music Business program at SMCC will help you gain the knowledge you need for a career in the music industry. Careers include recording engineer, live sound engineer, media and sound post-production for internet companies, sound/music for video games, sound/media engineer for TV, recording/sound for advertising production, video post-production engineer, sound engineer for radio, video production engineer, film sound recording engineer, film post production for mixed media, film post production for sound only, film sound designer (FX), film foley artist, technical support for music production software companies, technical development for music production hardware and software and sound technical development for software companies.
Certificate of Completion: Music Business (26 Credits)
Students must earn a grade of "C" or better for all courses within the program.
Required Courses (11 Credits)
MUC109
Music Business: Merchandizing and the Law
(3)
MUC110
Music Business: Recording and Mass Media
(3)
MUC295AA
Self Promotion for Music
(1)
MUC209
or
MGT253
Music Industry Entrepreneurship or

Owning and Operating a Small Business
(3)
MUC290AA
Music Business Internship
(1)
Restricted Electives (15 Credits)
Students must select fifteen (15) credits from the approved list of Restricted Elective courses to specialize in Music Production, Disc Jockey Techniques, Songwriting, Performance, Marketing, Business or Communications. Students must consult with the Music Business Program Director, Music Department Chair or designee to select the Restricted Elective courses recommended for each specialization.
AAS Degree in Music Business (60-63 credits)
The Associate in Applied Science (AAS) in Music Business degree requires successful completion of the CCL in Music Business (26) credits, Free Electives (12 credits), and 25 credits of General Education Courses as outlined below for a minimum of 64 total credits.
Free Electives (12) Credits
Choose (12) credits from the following list of courses. Courses used to satisfy the CCL requirements can not be applied.
| | | |
| --- | --- | --- |
| ACC111 | Accounting Principles I | (3) |
| BPC128 | Introduction to Desktop Publishing | (1) |
| CIS131AA | Doing Business on the Internet | (3) |
| GBS151 | Introduction to Business | (3) |
| GBS233 | Business Communication | (3) |
| MKT110 | Marketing and Social Networking | (3) |
| MKT271 | Principles of Marketing | (3) |
| MTC101 | Introduction to Music Theory or higher level MTC Music: Theory/Composition course | (3) |
| MTC113 | Songwriting Techniques | (1) |
| MUC111 | Digital Audio Workstation I (DAWI) | (3) |
| MUC135 | Introduction to Disc Jockey Techniques | (3) |
| MUC145 | Recording Studio Business Operations | (2) |
| MUC180 | Computer Literacy for the Music Business | (2) |
| MUC195 | Studio Music Recording I | (3) |
| MUC195AA | Studio Music Recording I | (3) |
| MUC210 | Advance Industry Topics: Concert Promotion and Training | (3) |
| MUC211 | Advance Industry Topics: Artist Management and Talent Development | (3) |
| MUC215 | Music Industry Seminar: Innovation in Music Technology | (1) |
| MUC240 | Creative Music Production | (4) |
| MUC241 | Business Principles of Music Production | (3) |
| MUC274AB | Music Industry Study Tour | (2) |
| MUC295AB | Portfolio for Music | (1) |
| MUC298AA | Special Projects | (1) |
| MUC298AB | Special Projects | (2) |
| MUC298AC | Special Projects | (3) |
| SBS230 | Financial and Tax Management for Small Business | (2) |