The Laramie Project – Fall 2003
remounted Winter 2005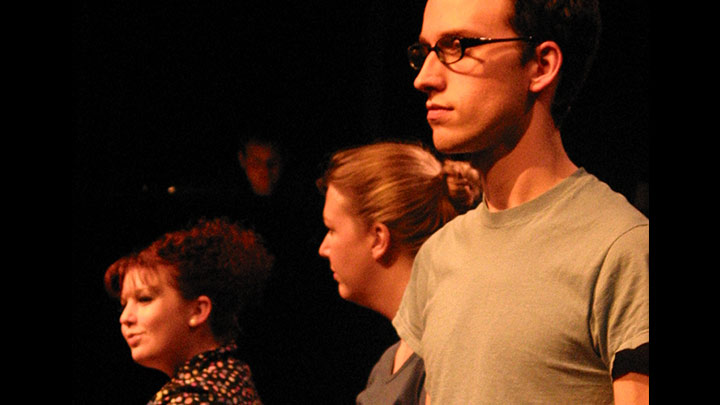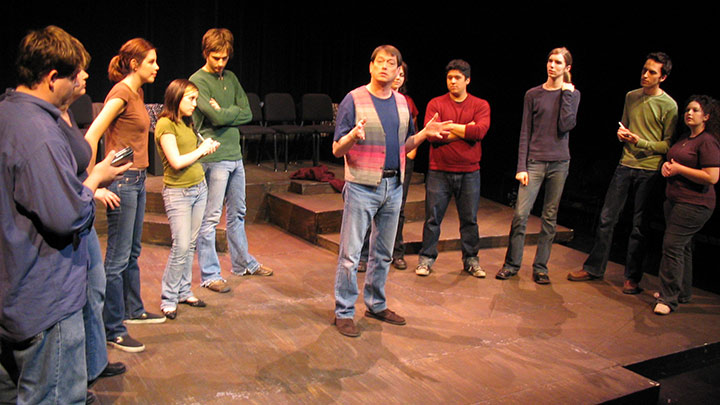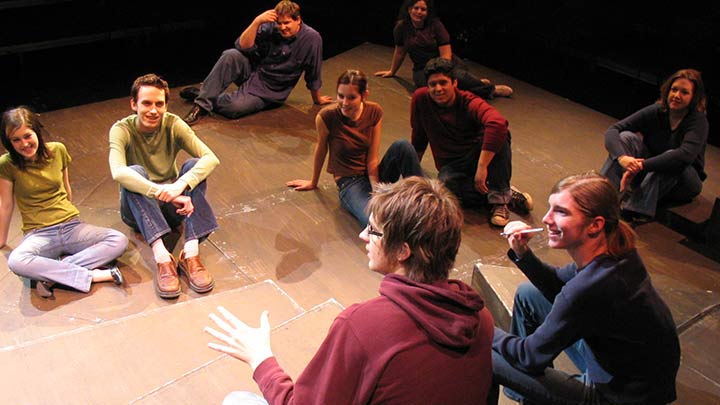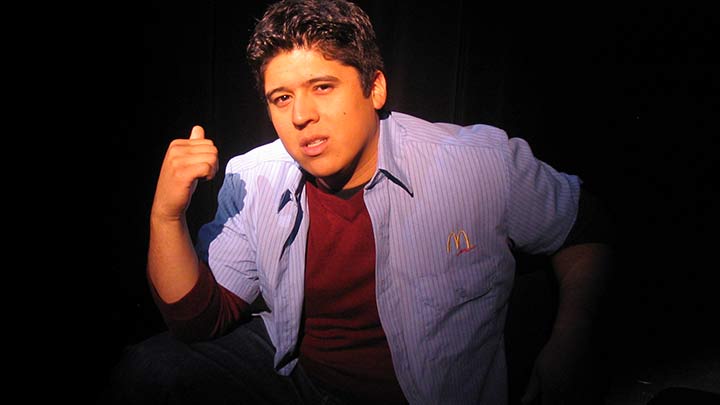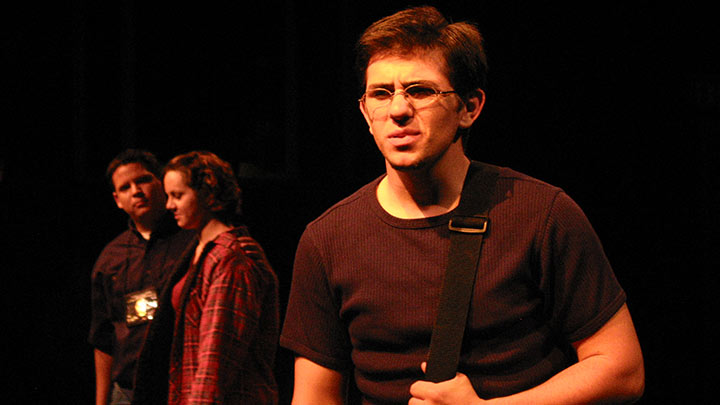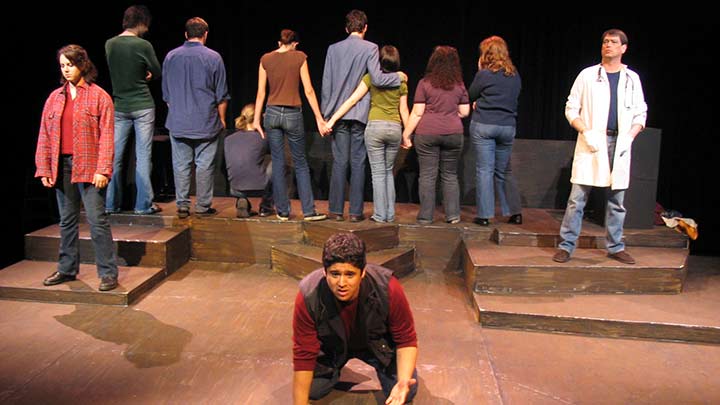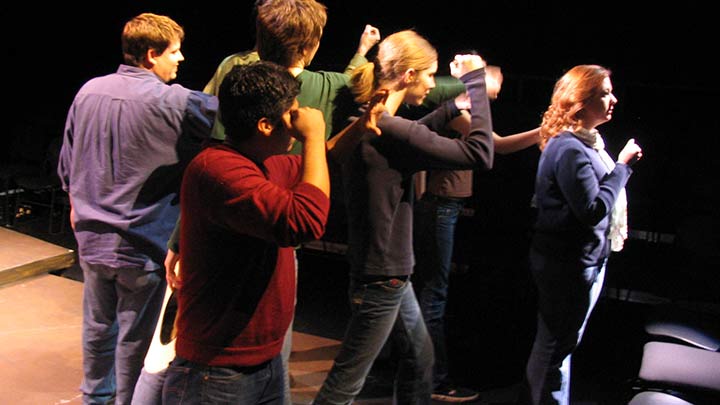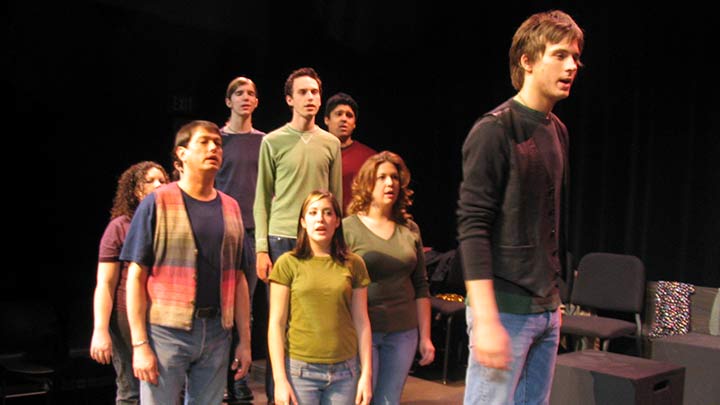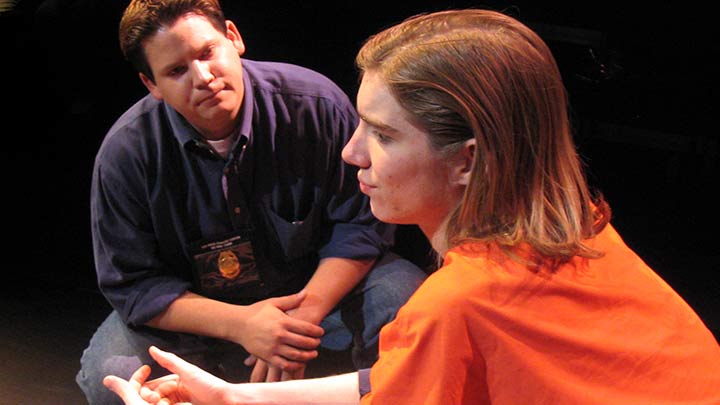 The Laramie Project
By Moises Kaufman and the Members of Tectonic Theatre Project
Produced by SMCC as a co-production with the Bright Angel Players
September 12-20, 2003 in SMCC Studio Theater
Remounted January 20-23, 2005 in SMCC Studio Theater
This powerful drama chronicles the life of the town of Laramie, Wyoming, during the year following the 1998 murder of 21-year-old Matthew Shepard, a college student at the University of Wyoming.  Shepard was lured from a popular Laramie college hangout by two men, and later robbed, beaten, and left to die tied to a buck fence on the outskirts of town.  It was determined that Shepard was the target of this hate crime because he was gay.
New York-based playwright Moises Kaufman and the Members of the Tectonic Theatre Project conducted more than 200 interviews with the people of the town in an attempt to reach a greater understanding of how and why this horrific event occurred.  The experimental theatre company ultimately shaped the material they gathered into a theatrical collage that gives voice to the citizens of Laramie.
Directed by Julie Holston
Awards:
ariZoni Theatre Award nomination for Best Overall Production
ariZoni Theatre Award nomination for Julie Holston, Directing
Based on the production's success in 2003, SMCC's student organization Q&A (Queer & All, formerly known as the GLBSU:Gay, Lesbian, Bisexual, Straight Union) requested that the Theatre Department remount the production in January 2005 as part of a campus awareness campaign about hate crimes.