Dr. Mark Spencer
Dr. Mark Spencer Makes International Headlines with Co-Authored Paper on Evolution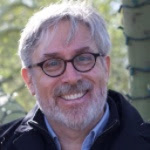 Dr. Mark Spencer, science faculty at South Mountain Community College (SMCC), recently co-authored a paper on the changes that have occurred in the skull during human and non-primate evolution, focused on the mechanics of feeding.
This collaborative research paper addresses the anatomy of a recently discovered species of hominin – the upright-walking ancestors and relatives of living people. It highlights an evolutionary shift that occurred at the origin of our lineage toward having jaws that were less powerfully built, indicating changes in diet 2 million years ago.
"Science is my passion," said Mark. "I recognize the value it has within our society – being scientifically literate empowers people, both as a community and as individuals."
Two articles have recently highlighted his research:
Dr. Spencer has been teaching at SMCC since 2012. Prior to this he was at Duke University, University of Colorado, Denver, and Arizona State University.
"As an educator, I always focus on opening up new interests and opportunities to students. Although I have taught all levels, including Ph.D. students, I most enjoy teaching introductory courses – helping students to overcome their anxiety about science and watching them make connections between what they learn and their own lives is immensely rewarding to me."
"Teaching at South Mountain has been a wonderful opportunity. Because the classes are kept smaller, I get to know my students and work with them to advance their understanding of science while pursuing their varied goals," Mark stated.