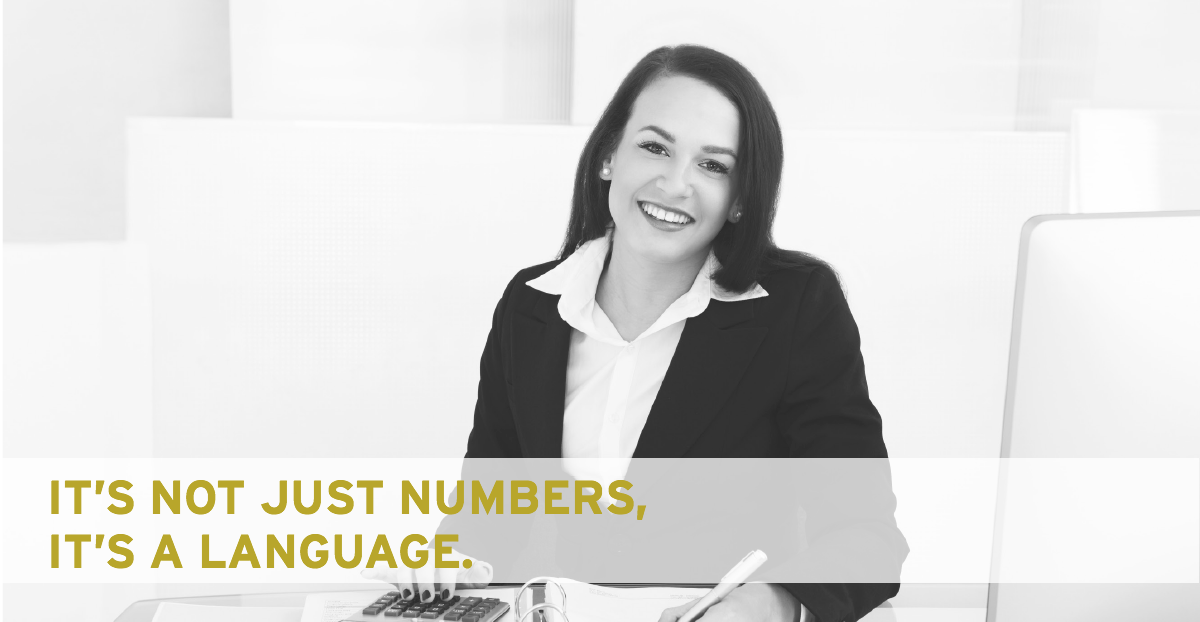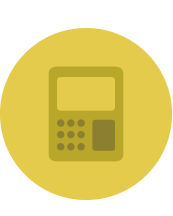 Accounting
ACCOUNTING
BASE SALARY AND JOB OUTLOOK
Median wages (national): $17.18 hourly/ $35,730 annual
Median wages (Arizona): $16.78 hourly/ $34,910 annual
Projected job growth: Expected to increase 11% over next seven years
Starting salary: Entry level bookkeepers – $20,765 – $44,594 per year.
Gainful Employment Information
JOB TITLES
Bookkeeper
Accounting Clerk
Accounting is the language of business and encompasses the information systems which measure business activities and process economic information into reports for decision makers.

Accountants are certified financial experts who specialize in the measurement and interpretation of financial information. Their expertise helps managers, investors, tax authorities, individuals and others plan yearly budgets, make investment decisions, prepare tax documents, and so forth.
Accountants are crucial players in both large corporations and small businesses.

The Accounting curriculum provides a rigorous program of beginning through advanced courses designed to meet the needs of the student transferring to a university, the career changer seeking the required courses to sit for the CPA exam, and the employee who endeavors to gain a new skill. Our Accounting Department maintains close ties with both local universities and local business firms to ensure that our program provides seamless pathways to advanced degrees, CPA candidate status, and immediate employable expertise.
EXAM PREPARATION COURSES
Have you been looking for a live preparation course? The following courses will be offered fall 2016.
ENROLLED AGENT (EA) CERTIFICATION EXAM
Come to SMCC only one night a week during the Fall Semester, Wednesdays from 6:00 to 8:30 PM at Main Campus. You will utilize the Gleim EA preparation materials. The first 15 students to enroll in the class, ACC221, and pay receive the books FREE, this is a $520 value. If you have tax experience, you can bypass the prerequisites by contacting Barbara Gonzalez at 602-243-8044.
CERTIFIED BOOKKEEPER EXAM
SMCC has ACC260 and ACC262. These are 8 week courses that run consecutively this Fall, only one night a week, Mondays from 6:00 to 9:20 PM at main campus. The course materials are from the American Institute of Professional Bookkeepers.
FRAUD EXAMINATION
Want to learn more, take ACC216 at SMCC. This course will be taught by a Certified Fraud Examiner with experience dealing with fraud cases.
These classes are perfect for working professionals and students working toward their AAS or Certificate in Accounting.
CERTIFICATE OF COMPLETION: ACCOUNTING (23-26 CREDITS)
| | | |
| --- | --- | --- |
| ACC111 | Accounting Principles I | (3) |
| ACC112 | Accounting Principles II | (3) |
| ACC212 | Managerial Accounting | (3) |
| ACC105 | Payroll, Sales and Property Taxes | (3) |
| ACC115 | Computerized Accounting | (2) |
| CIS114DE | Excel Spreadsheets | (3) |
| CIS105 | Survey of Computer Information Systems | (3) |
| GBS151 | Introduction to Business | (3) |
| GBS205 | Legal, Ethical and Regulatory issues in Business | (3) |
AAS DEGREE IN ACCOUNTING (60-65 CREDITS)
The Associate in Applied Science (AAS) in Accounting degree requires successful completion of 29-32 credits from the Required Courses, 9 credits in Restricted Electives and 22 – 25 credits of General Education Courses as outlined below for a minimum of 60 – 65 total credits.
REQUIRED COURSES (29-32 CREDITS)
| | | |
| --- | --- | --- |
| ACC111 | Accounting Principles I | (3) |
| ACC112 | Accounting Principles II | (3) |
| ACC212 | Managerial Accounting | (3) |
| ACC105 | Payroll, Sales and Property Taxes | (3) |
| ACC115 | Computerized Accounting | (2) |
| ACC121 | Income Tax Accounting | (3) |
| CIS114DE | Excel Spreadsheets | (3) |
| CIS105 | Survey of Computer Information Systems | (3) |
| GBS151 | Introduction to Business | (3) |
| GBS205 | Legal, Ethical and Regulatory issues in Business | (3) |
| GBS233 | Business Communications | (3) |
RESTRICTED ELECTIVES (9 CREDITS)
ACC+++
Any ACC Accounting course(s) except courses used to satisfy the Required Courses area
CIS 117DM
Microsoft Access: Database Management
(3)
GBS131
Business Calculations
(3)
GBS207
Business Law (General Corporate)
(3)
GBS220
Quantitative Methods in Business
(3)
GBS110 or
MGT251
Human Relations in Business and Industry

Human Relations in Business
(3)
GENERAL EDUCATION REQUIREMENTS (22-25 CREDITS)
ENG101 or ENG107
First Year composition
(3)
ENG102 or ENG108
First Year composition
(3)
COM+++
Any approved general education course from the Oral Communication area
(3)
CRE101 or exempt by evaluation
College Critical Reading
(0-3)
MAT120 or
MAT121 or
MAT122
Mathematics (satisfactory completion of a higher level mathematics course.)
(3-5)
Humanities and Fine Arts
See catalog for approved courses
(3)
Social and Behavioral Sciences
ECN211 Macroeconomics Principles OR ECN212 Microeconomic Principles OR SBU200 Society and Business
(3)
Natural Sciences
See catalog for approved courses. (The lecture course selected for Natural Sciences must include or be accompanied by the corresponding laboratory course.)
(4)