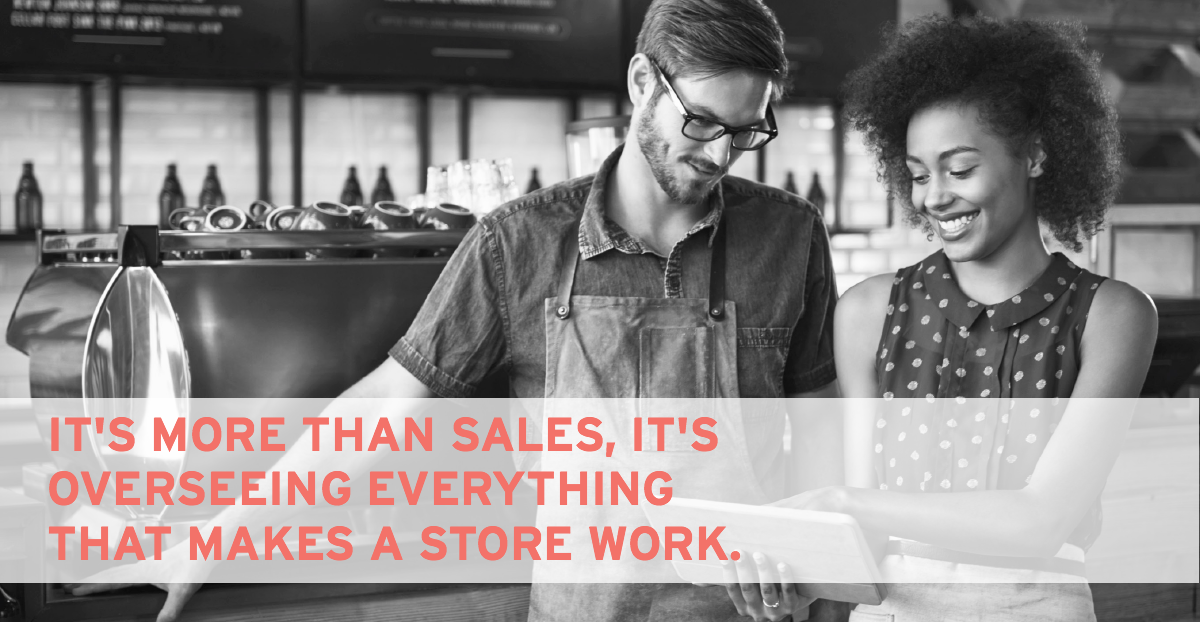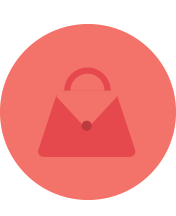 Retail Management
BASE SALARY AND JOB OUTLOOK
Median wages (national): $53,702 annual
Median wages (Arizona): $52,520 annual
Projected job growth: Average (8%)
Starting salary: retail store manager $25,000-$35,000
Gainful Employment Information
JOB TITLES
Store Manager
Assistant Manager
Sales Manager
Do you like working with people? Enjoy having a multitude of changing and unexpected tasks each day? Are you currently working in a retail environment and want to move up the ladder? If so, this program might be the perfect next step for you.

Retail opportunities are plentiful, but to be successful you have to have the right skills and knowledge. At South Mountain Community College, you can take your career to the next level in retail management.
Depending on your experience and goals, SMCC offers the path that's right for you – from a one-year certificate of completion to a two-year associate's degree in retail management. Earn more money, take on more responsibility and, most importantly, learn valuable skills that will open the door to future opportunities.
Certificate of Completion: RETAIL MANAGEMENT (33 Credits)
Students must earn a grade of "C" or better required for all courses within the program
ACC111
Accounting Principles I
(3)
BPC110 or
CIS105
Computer Usage and Applications

Survey of Computer Information Systems
(3)
ENG101 or ENG107
First Year Composition

First Year Composition for ESL
(3)
GBS110 or
MGT251
Human Relations in Business Industry

Human Relations in Business
(3)
GBS131 or
MAT102
Business Calculations

Mathematical Concepts and Applications
(3)
GBS233
Business Communication
(3)
COM110 or
IND133
Interpersonal Communications

Speaking in Business
(3)
MGT101 or
MGT229
Techniques of Supervision

Management and Leadership I
(3)
MGT179 or
MGT276
Utilizing the Human Resource Department

Personnel/Human Resources Management
(3)
MKT268
Merchandising
(3)
MKT271
Principles of Marketing
(3)
DEGREE: AAS RETAIL MANAGEMENT (64 Credits)
The Associate in Applied Science (AAS) in Retail Management degree requires successful completion of 39 credits from the Required Courses and 25 credits of General Education Courses as outlined below for a minimum of 64 total credits
Required Courses(39 Credits)
Courses completed in the Retail Management CCL apply to the required courses area
ACC111
Accounting Principles I
(3)
+ACC230
Uses of Accounting Information I
(3)
+ACC240
Uses of Accounting Information II
(3)
BPC110 or
CIS105
Computer Usage and Applications

Survey of Computer Information Systems
(3)
COM110 or
IND133
Interpersonal Communication

Speaking in Business
(3)
GBS110 or
MGT251
Human Relations in Business and Industry

Human Relation in Business
(3)
GBS131 or
+GBS161
Business Calculations

Mathematics of Business
(3)
GBS205
Legal, Ethical, and Regulatory Issues in Business
(3)
+GBS233
Business Communication
(3)
MGT101 or
MGT229
Techniques of Supervision

Management and Leadership I
(3)
MGT179 or
MGT276
Utilizing the Human Resources Department

Personal/Human Resources Management
(3)
MKT268
Marketing
(3)
MKT271
Principles of Marketing
(3)
General Education Requirements (25 Credits)
ENG101 or ENG107
First Year composition
(3)
ENG102 or ENG108
or ENG111
First Year Composition

Technical and Professional Writing
(3)
COM230
Small Group Communication
(3)
CRE101 or exempt by evaluation
College Critical Reading
(0-3)
MAT120 or
MAT121 or
MAT122
Intermediate Algebra or

Satisfactory completion of a higher level mathematics course
(3)
Humanities and Fine Arts
Any approved general education course from the Humanities and Fine Arts area (see catalog).
(3)
Social and Behavioral Sciences
SBU200 Society and Business.
(3)
Natural Sciences
See catalog for approved courses. (The lecture course selected for Natural Sciences must include or be accompanied by the corresponding laboratory course.)
(4)