Service Learning / Internships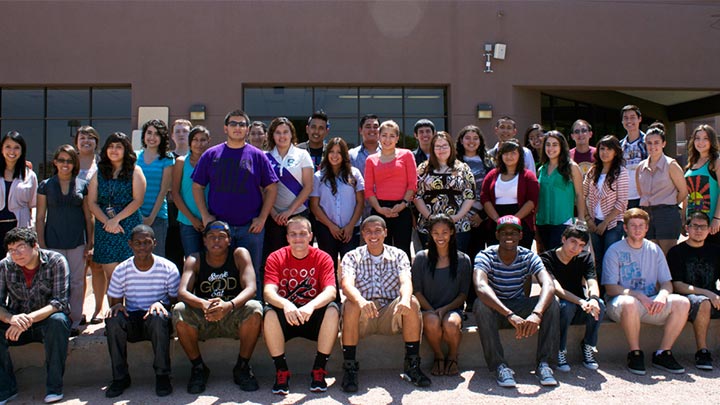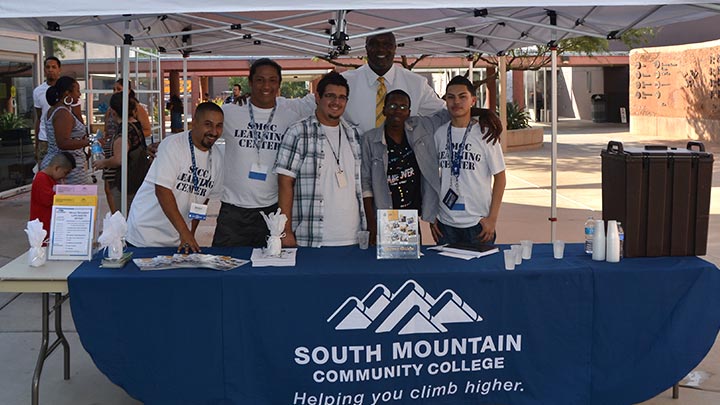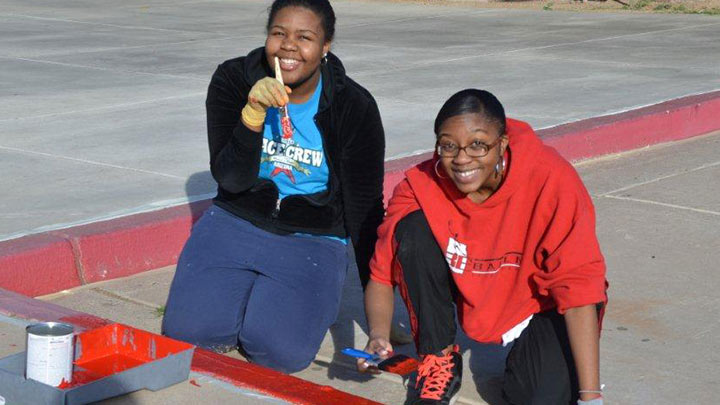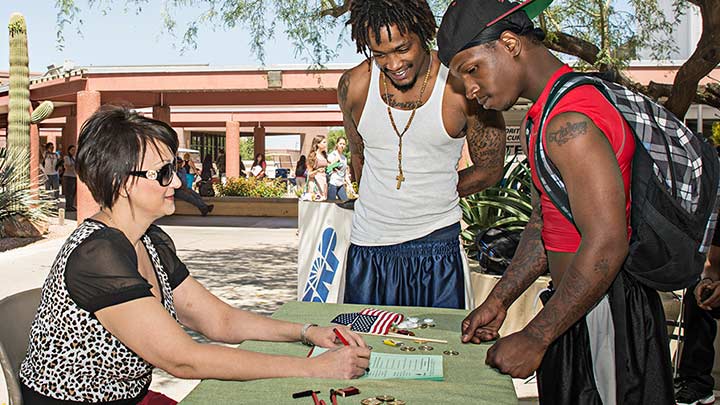 At South Mountain, we believe one of the best ways to learn something is by DOING it.
It's called "experiential education." Humans have always learned through direct experience. Experiential education is about doing and being connected to the outside world. Experiential learning is positive, meaningful, and real!
SMCC's Experiential Education program focuses on your total development as a student. Active learning taking place outside of the classroom provides meaningful opportunities for our students.
Our Experiential Education program, which includes Service Learning and Internship, is overseen by SMCC Career Services. This program supports our students, faculty, and community agencies through a variety of activities, including:
Finding service opportunities within our community
Helping place students at volunteer agencies
Monitoring student progress and volunteer hours
Coordinating major volunteer projects
Providing presentations on Service Learning activities
You can find out more about Service Learning and Internships available at SMCC under the tabs above.
Service Learning combines community service with academic instruction. Service Learning provides students with an opportunity to apply what they learn in the classroom to a meaningful experience in the "real world."
Service Learning emphasizes…
Critical thinking
Practical problem-solving
Values clarification
Social and personal development
Civic and community responsibility
Service Learning benefits students by…
Making curriculum relevant to students' lives
Enabling students to feel connected
Encouraging multicultural awareness
Establishing links with the community
Service Learning benefits the community by…
Providing valuable volunteer assistance from SMCC students
Establishing direct links to student learning
Building community awareness
Service Learning benefits the SMCC Campus by…
Providing meaningful experiences for SMCC students
Providing meaningful service to the community
Promoting community awareness of college programs and services
For SMCC Faculty….

Service Learning validates teaching and enhances learning
Service Learning builds classroom community
Service Learning provides your class with a primary research opportunity

Are you a faculty member interested in exploring Service Learning opportunities for your students? We can help! Check out our Service Learning at South Faculty Manual or our most recent Faculty Newsletter.

For more information, contact Suzanne Hipps, SMCC Career Services, at 602.243.8154 or suzanne.hipps@southmountaincc.edu.
SMCC offers students the chance to participate in our Internship program, which helps students get on-the-job training and experience at local businesses or community service agencies. Students learn by observing and evaluating their internship experience. Internships may be paid or unpaid, for-credit or not-for-credit.
Internship Search Engines
Local
U.S. Locations
AmeriCorps & Peace Corps
For additional information, contact:

Suzanne Hipps, SMCC Career Services, at 602.243.8154 or suzanne.hipps@southmountaincc.edu.