Counseling & Academic Support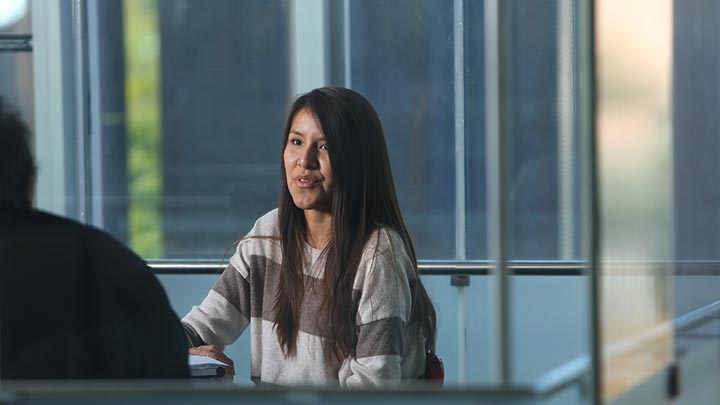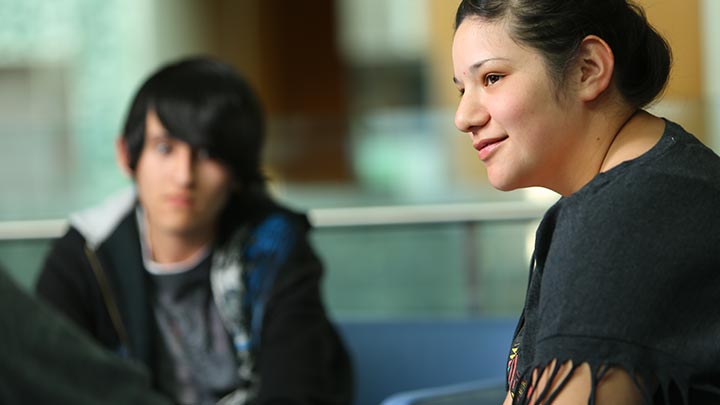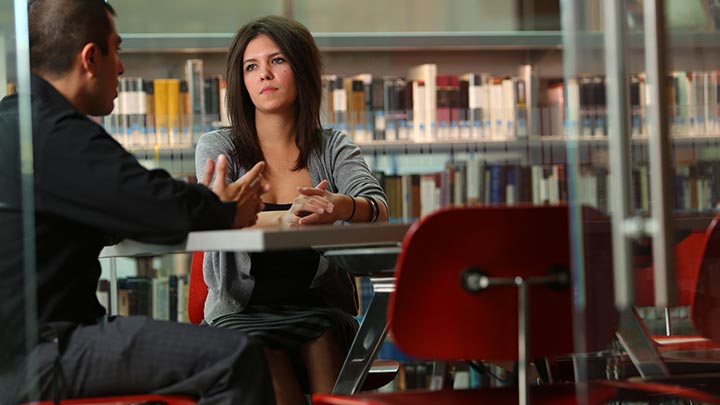 Learning How to Live
Change, stress and self-development are all a part of college life. But when it gets to be too much, where can you turn?
The SMCC Counseling Center offers free and confidential services to help students overcome problems, past or present, and gain self-understanding and direction. These services include individual and group counseling, educational programs, consultations, and referral.
As an individual, you may have concerns involving a wide variety of life situations. Our SMCC counselors are available to assist you. We can provide the tools you need to overcome doubt and deal with stress.
Counseling is completely confidential and voluntary, and you may select the counselor of your choice. Spanish-speaking counselors are also available.
The philosophy and mission of the SMCC Counseling Department is to guide and support individuals in achieving their educational, career, and life goals. It is based on the belief that success and growth of all individuals, especially all students at SMCC, depends on:
The development of positive self-esteem;
Awareness of internal and external resources available to cope with personal and academic challenges and opportunities;
The ability, opportunity, and willingness to use these resources appropriately in a timely and effective manner; and
Respectful communication and relationships with other individuals.
We are available for counseling on individual, personal, career, and academic success topics.
We provide:
Individual short-term personal, career and crisis counseling.
Counseling and Personal Development (CPD) classes, workshops, and interdisciplinary classroom presentations that focus on personal, education, career, and social development.
Consultation for faculty and staff in areas of personal and interpersonal, academic, classroom management, and job-related support.
Interpersonal skill development for professionals and paraprofessionals in the community.
Life coaching and decision making.
We can help you with:
Making good decisions
Setting goals
Managing your time
Understanding self and others
Choosing a career field
Reducing test anxiety
Managing stress
Asserting yourself
Developing self-confidence
Improving self-esteem
Coping with depression
Coping with personal loss
Clarifying your needs, interests and abilities
Improving relationships in your life
Adjusting to new life situations
Overcoming academic and personal obstacles
Interpreting career, personality and learning style assessments
We are available to conduct workshops to your class in the following subject areas:
Stress Management
Time Management
Study Skills
Preparing for Finals
Careers
Strengths-Based Strategies to Succeed in College, Careers, and Life
Communication Skills
Talking to Your Instructors;
Assertiveness Skills
Conflict Resolution
Decision Making
Relationships
Happiness
Self-Esteem Issues
Motivation
Diversity Issues/Awareness
Well-Being
Relaxation
Diversity Awareness
Strengths-Based Strategies to Success and Communication
Pro-Social and Bystander Behaviors
Personal Risk Management
Please call 602.872.7763 to schedule any type of classroom presentation.