Connect2NAU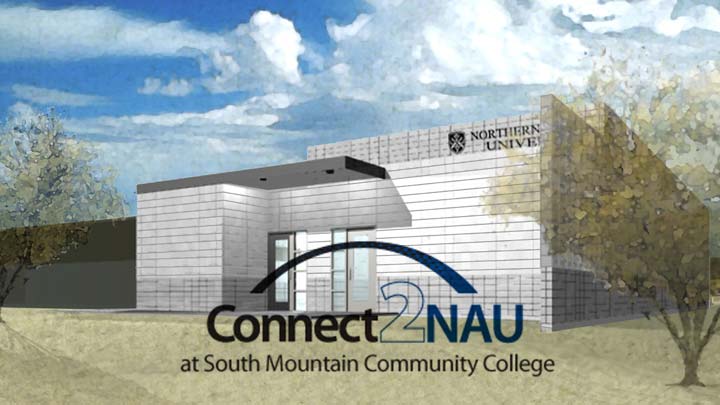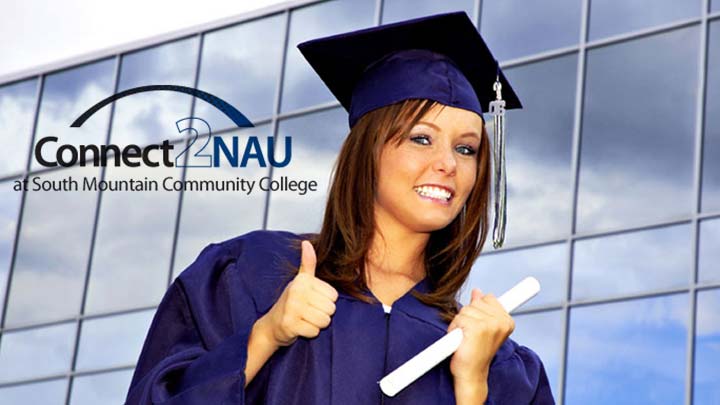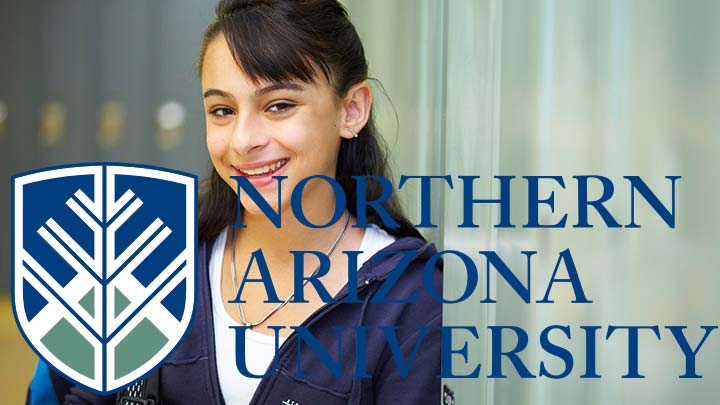 Connect2NAU at SMCC
Northern Arizona University (NAU) and South Mountain Community College (SMCC) have teamed up to allow students to get their Bachelor's degree on the SMCC campus after finishing their Associate's degree. Save time and money by taking your first two years at SMCC and your last two at NAU.
Through the Connect2NAU program, you can even enroll and be admitted jointly to both institutions at the same time, to make your academic journey totally seamless.
You can complete your Bachelor's degree without leaving the SMCC campus, in a convenient evening format. Most classes take place in SMCC's NAU Building, located between the Performing Arts Center and the South Mountain Community Library.
Tuition to NAU is the lowest of Arizona's three major state universities, and Connect2NAU offers the personalized service for which SMCC is known. An NAU advisor is available at SMCC to help you enroll, and a financial aid advisor is available locally to assist you with tuition issues.
Connect2NAU currently offers several Bachelor's degree programs including Elementary Education, Emergency Services Administration and Interdisciplinary Studies/Public Management, a 90/30 program in which you can take up to 90 credit hours at the community college level. More degrees will be offered in the future, based on interest and enrollment.
For registration information, call SMCC's NAU Office, at 602.776.4688.