Information Technology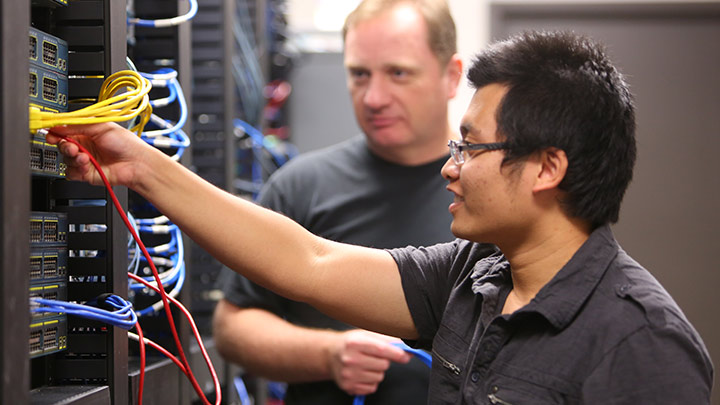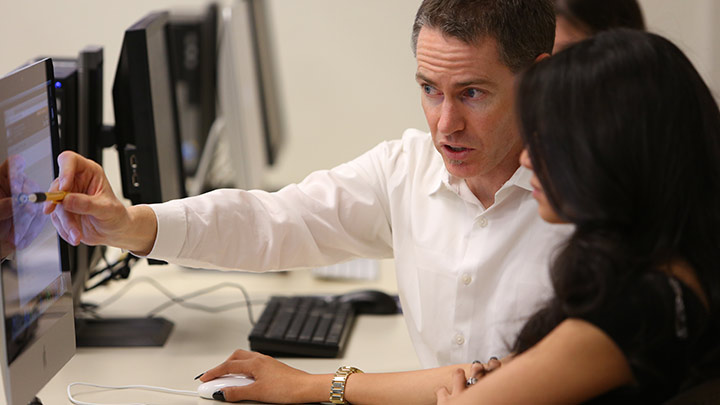 Advance Your Career with Technology for Tomorrow!
SMCC Information Technology offers…
Classes that lead to an Associate's Degree or Certificate of Completion.
What's the difference between a Certificate of Completion and an Associate's Degree?
A Certificate of Completion is awarded when students complete a series of specific IT classes. The Associate's Degree is awarded after students complete a series of specific IT classes PLUS required General Education classes.
Students pursuing an Associate's Degree generally transfer to universities to complete their Bachelor's Degree.
Students with a Certificate of Completion have the option to add the classes required to attain an Associate's Degree.
Browse this site to see what certificates or degrees appeal to you, but be sure to talk to an Academic Advisor before you enroll.
Specialized classes to help keep your skills up to date.
Many students enroll in just one class—to become familiar with a new programming language or software program to advance their careers, or sometimes just for fun.
Browse this site to see what classes are available, and then contact an Advisor who can help you find the class that's right for you!
Classes to help you prepare for industry certifications.
Industry certifications generally require that you pass one or more industry exams (not SMCC exams) that focus on a specific area, such as CISCO networking or computer technician certification, such as A+ or PCpro.
We offer classes that will help you to pass these industry exams.  Getting industry-certified can be a quick way to get your career started if you don't have time to work toward a degree or certificate.
Browse this site to see what certifications we can help you with, then contact an advisor who can get you started with a class that suits your needs.
Training at its Best
Computers and the internet rule business today, and behind every company's computer system are the IT technicians and networking pros that make sure things run smoothly.
South Mountain Community College is your BEST CHOICE when preparing for certification!  We offer the BEST PRICE, the BEST LAB EQUIPMENT (desktops,  laptops, servers, routers), the BEST TRAINING, and the BEST ONLINE SIMULATIONS for you to use at home. Our comprehensive training features individualized, hands-on instruction to ensure that you'll have everything you need to get certified and go to work immediately.
An industry certification shows your employers that you've demonstrated proficiency in a specific area, through a standardized national assessment (usually a multiple choice exam). We'll prepare you for industry certificate exams in the following areas:
Business Systems Analyst
Technology Consultant
Project Coordinator
Content Management Specialist
Network Administrator
Application Developer