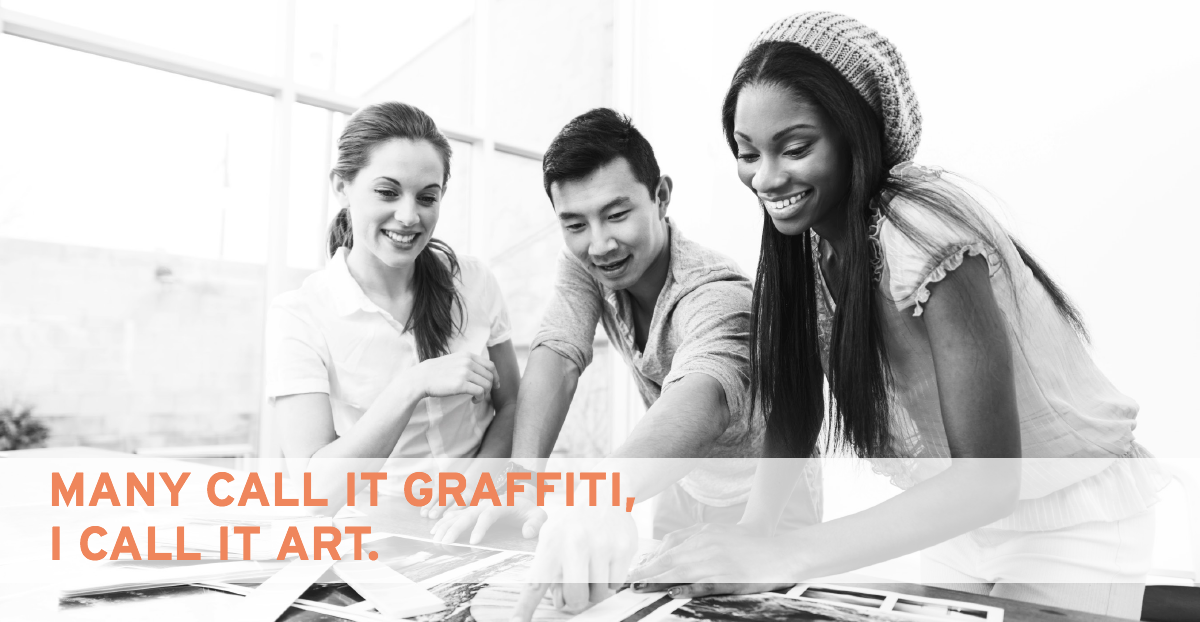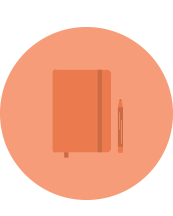 Graphic & Web Design
BASE SALARY AND JOB OUTLOOK
Median wages (national): $64,108 annual
Median wages (Arizona): $62,697 annual
Projected job growth: Average (11%)
Starting salary: Entry level web designer – $26,000 per year.
Gainful Employment Information
JOB TITLES
Web Designer
Graphic Designer
Graduates of the Graphic Design Program get to work when they leave us. We concentrate on skills for immediate entry into the job market.

Our curriculum is strong on graphic design fundamentals, yet explores and adapts to emerging communication technologies. We pride ourselves in keeping our curriculum current with changes and developments on an annual basis. Conceptual design and technical skill are combined to produce a competitive portfolio. Instructors with industry experience lead students in consecutive integrated tracks of print and interactive design. Problem solving, strategy development, and powerful use of typography and visuals achieve our communication solutions.
Certificate of Completion: Web and Graphic Design (36-38 Credits)
Students must earn a grade of "C" or better required for all courses within the program.
Required Courses (27)
CIS105
Survey of Computer Information Systems
(3)
CIS120DB
Computer Graphics: Adobe Illustrator
(3)
CIS120DC
Flash: Digital Animation
(3)
CIS120DF
Computer Graphics: Adobe Photoshop
(3)
CIS133DA
Internet/Web Development Level I
(3)
CIS220DC
Flash: Advance Animation and ACtionScript
(3)
CIS220DF
Advance Photoshop
(3)
CIS233DA or
CIS233DC
Internet/Web Development Level II

Internet/Web Development: Dreamweaver
(3)
CIS235
e-Commerce
(3)
Restricted Electives (9-11 Credits)
Students must select 9-11 credits from the approved list of Restricted Elective courses below.
ART100
Introduction to Computer Graphic Art
(1)
ART111
Drawing
(3)
ADA/ART112
Two-Dimensional Design
(3)
ART122
Drawing and Composition II
(3)
ART131 or
ART142
Photography I

Introduction to Digital Photography
(3)
CIS120AK
Introduction to Video Editing
(3)
CIS120D+
Computer Graphics (any module except DB, DC, and DF)
(3)
CIS126AL or
CIS126DL
Linux Operating System I

Linux Operating System
(3)
<CIS159
Visual Basic Programming I
(3)
CIS162AD
C#: Level I
(3)
CIS163AA
Java Programming: Level I
(3)
CIS166++
Web Scripting/Programming (any module)
(3)
CIS190 or
CNT140AA or
MST150++
Introduction to Local Area Networks

Cisco Networking Fundamentals

Microsoft Windows (any module)
(3)
CIS259 or
CIS262AD or
CIS263AA
Visual Basic Programming II

C#: Level II

Java Programming: Level II
(3)
GBS151
Introduction to Business
(3)
AAS Degree: Web and Graphic Design (60-65 Credits)
The Associate in Applied Science (AAS) degree in Information Technology: Web and Graphic Design (36-38) credits, and (22-27) credits of General Education Courses as outlined below for a minimum of (60-65) total credits.
General Education Requirements (22-27 Credits)
ENG101 or ENG107
First Year Composition
(3)
ENG102 or ENG108
or ENG111
First Year Composition

Technical and Professional Writing
(3)
COM+++
Any approved general education course from the Oral Communication area
(3)
CRE101 or exempt by evaluation
College Critical Reading
(0-3)
MAT120 or
MAT121 or
MAT122
Intermediate Algebra or Satisfactory completion of a higher level mathematics course
(3-5)
Humanities and Fine Arts
Any approved general education from the Humanities and Fine Arts (see catalog)
(3)
Social and Behavioral Sciences
Any approved general education course from the Social and behavioral Sciences area (see catalog)
(3)
Natural Sciences
See catalog for approved courses. (The lecture course selected for Natural Sciences must include or be accomplished by the corresponding laboratory course.)
(4)