Language Arts & Foreign Languages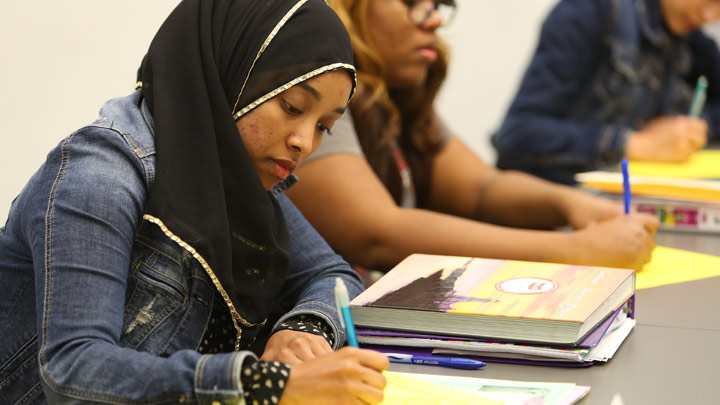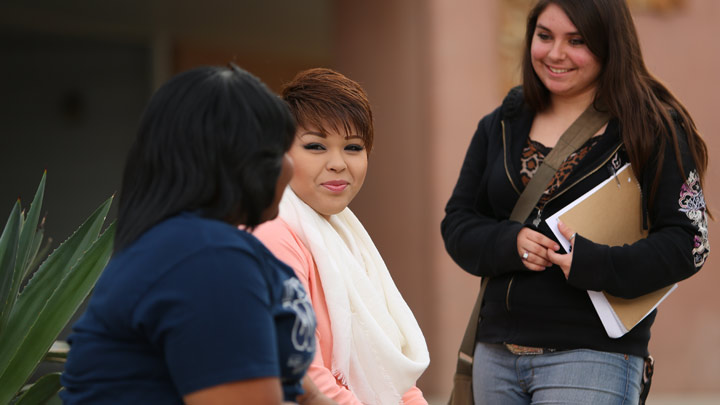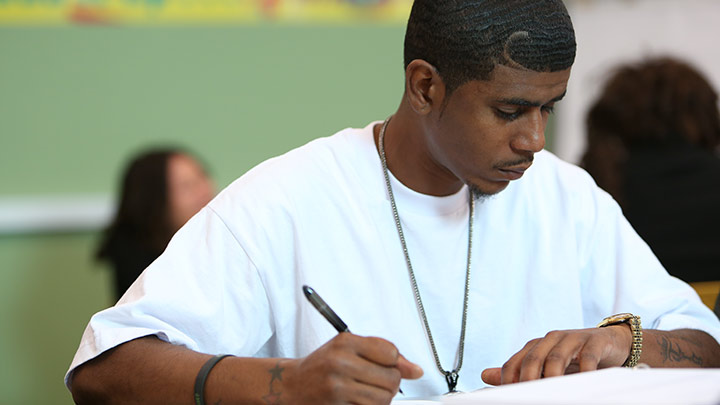 Language Arts at SMCC focuses on literature, reading skills and languages, mainly English and Spanish.
We stress critical thinking and clear communication, which will help you succeed in all college courses, prepare you for the job market, and play an active role in your community.
Our English courses include mainstream core courses (ENG101, ENG102, CRE101), developmental courses to prepare you for success, and ESL (English as a Second Language) courses for non-native speakers.
We also offer Humanities credit courses, required if you are seeking to transfer or earn a degree, as well as other foreign languages required for most degree programs.
SMCC is also a federally designated Hispanic Serving Institution, with a large Spanish-speaking population. We offer four levels of Spanish as well as Spanish Humanities.
Many courses are offered in short-term formats, such as eight-week sessions instead of the normal sixteen. This can allow students to complete two associated courses in one semester, such as ENG091 and ENG101.
Use the links on the right to find more information about specific classes and programs.
Do You Have the Skills Employers Want?
A survey by the National Association of Colleges and Employers lists the Top 10 qualities employers seek. They are:
Communications skills
Honesty and integrity
Teamwork skills
Interpersonal skills
A strong work ethic
Motivation and initiative
Flexibility and adaptability
Analytical skills
Computer skills
Organizational skills
And an additional study conducted by the Collegiate Employment Institute at Michigan State University found employers desire the following skills in employees:
Locating, differentiating, and summarizing information Papers and reports
Composing and drafting written material: Letters, memos, reports, and proposals
Making oral presentations and giving instructions
Thinking abstractly and contextually
Acting interpersonally
Work in teams, accept leadership roles, handle conflict or criticism
Establishing work-related priorities and setting goals
Do you have these skills?  Are you ready to be the very best candidate?
There are more than 2,700 languages and 7,000 dialects in the world. A dialect is a regional variety of a language that has a different pronunciation, vocabulary, or meaning.
What determines a country's official language? It's the language in which a government conducts business.
The most difficult language to learn is Basque, which is spoken in northwestern Spain and southwestern France. Why? Because it is not related to any other language in the world. It has an extremely complicated word structure and vocabulary.
More than 1,000 different languages are spoken on the continent of Africa. Somalia is the only African country in which the entire population speaks the same language (Somali.)
Many languages in Africa include a "click" sound that is pronounced at the same time as other sounds.
All pilots on international flights identify themselves in English.