FAQs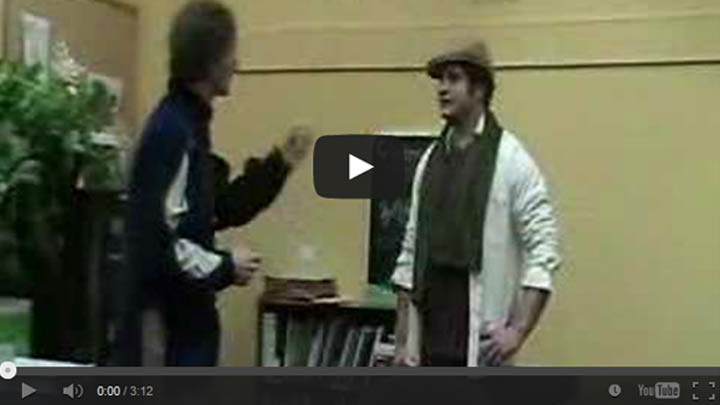 Frequently Asked Questions (FAQs)
Do I need an appointment?
The Writing Center operates on a first-come, first-serve basis; no appointment is necessary. It is a good idea to check the due date of your writing assignment, and give yourself plenty of time to come in and work with a tutor.
When is the Writing Center open?
The Writing Center's fall and spring semester hours are Monday-Thursday, 8:30 a.m.-1:00 p.m. and 3:00-6:00 p.m. and Friday, 8:30 a.m.-11:30 a.m. Note: Hours are subject to change during summer and semester breaks.
Where is the Writing Center located?
The Writing Center is located inside the Learning Resource Center (LRC) on the SMCC Main Campus, 7050 S. 24th Street.
Who can come to the Writing Center?
Any student enrolled in any South Mountain Community College course. The Writing Center can help you with writing in biology, philosophy, communications, and many other courses besides English. Writing conferences will help you at any point in your writing process.
Does the Writing Center cost anything?
No! The Writing Center is a FREE service for students enrolled in any SMCC course.
What services does the Writing Center offer?
Writing Center tutors will help you at any stage of the writing process including:
Brainstorming
Creating thesis statements
Drafting
Revising
Documenting sources
Tutors will work with you one-on-one to help you improve your writing skills, but there are some things we will not do:
We will NOT write your paper for you.
We will NOT proofread your paper.
We will NOT type your paper for you.
We will NOT tell you what grade you will receive.
What happens in a typical Writing Center session?
In a typical tutoring session (about thirty minutes), a tutor will begin by asking what he/she can do to help you with your writing assignment. From there, he/she will engage you in a dialogue about your writing. Tutoring sessions are student-centered and focus on active learning, meaning that tutors will not tell you what to correct. Instead, they will guide you as you navigate together through the writing process.
You, as a writer, maintain responsibility for your work. However, a Writing Center tutor will help you develop strategies to use outside the classroom in order to promote life-long learning.
Can the Writing Center accommodate non-native speakers?
Yes! Writing tutors who specialize in the needs of ESL students are available.
What resources are available in the Writing Center?
The Writing Center has computers available with the entire Microsoft Office 2010 Suite (Word, Access, PowerPoint, Excel), along with printers for you to print your materials. Please make note of the new SMCC pay-to-print policy:
Copies will cost 10¢ per page (black & white) and $1.00 per page (color). Student will receive a $10.00 print credit per semester (equal to 100 free black & white copies) upon registering at SMCC.
Will my professor receive any notice that I visited the Writing Center?
The Writing Center will give you a receipt at the end of each session, which you may choose to show to your professor. If you choose, your instructor can be notified about your visit; simply notify your Writing Center tutor.
Workshops and Events
How much are the workshops?
Workshops are free for all students.
Do I need to sign up ahead of time? Where do I sign up?
Workshops are held in the LRC, and no sign-up is required.
How long are the workshops?
Workshops last 45 minutes. You may not need to stay for the whole workshop; workshops are designed for the individual needs of each student.
How will I benefit from the workshops?
Students will benefit not only from the information presented and writing materials offered, but may leave with any of the following, depending on the specific workshop:
Class materials for Canvas and MyWritingLab
Scholarship essays and applications
MLA and APA guidelines
University application essays
Common grammar mistakes
Essay writing skills and tools