Bioscience/Biotechnology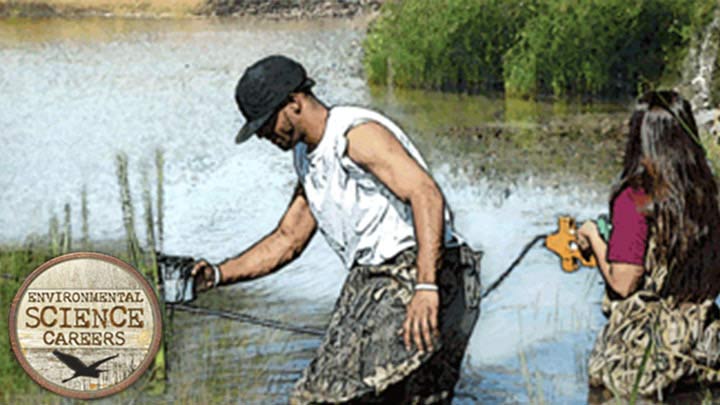 Like science? Every year sees new advances in the fields of science and technology. And now, new, cutting-edge courses from the SMCC Chemistry and Biology departments include the
Applied Biosciences:
Environmental Science
Biotechnology
Human Genetics
BioSafety and BioEthics
What's so cool about these HOT courses?
They transfer as lab science courses for all students.
You'll be a part of the new and growing Biotechnology field.
You'll find out what DNA and genomics are all about.
You'll get involved in exciting student research projects.
You get to browse our expanding Bioscience Library.
All classes meet in the SMCC Biotechnology Lab.
You can apply for the USDA Bioscience Scholarship to pay for classes and research.
You'll learn how we're related to even the strangest creatures.
An associate degree in Environmental Technology can lead to a career as a technician in an environmental consulting firm; in manufacturing, recycling and waste management companies; or public utility and service departments.
Jobs in this field are expected to grow faster than average, as ongoing concern about the environment leads to expanded career opportunities.
Environmental Science focuses on the impact of pollutants on ecosystems and on human health, as well as the transport and control of pollutants. Conducting scientific studies in the field, in laboratories, at industrial sites, and at waste facilities are common activities for environmental scientists.
Careers
Environmental Science graduates are involved in public sector organizations such as the Environmental Protection Agency, a federal agency with regional offices; firms engaged in environmental assessment and compliance regulation; and consulting firms doing contract work in similar areas. Employment also exists with nonprofit organizations concerned with environmental issues, such as the Peace Corps, the United Nations Food and Agriculture Organization, and the Agency for International Development.
Fields of Study
Environmental and regional planner, environmental engineer and designer, environmental educator, environmental journalist, and manager of waste water, solid waste or toxic waste sites are just a few of the job classifications available.
Job Opportunities
Relatively good employment opportunities exist, depending on specialization and experience. Having part-time or volunteer work experience can help you get into the field of environmental science. Job opportunities are increasing in regulatory and compliance work, environmental consulting, engineering and design, and research, within both private and public sectors.
Salaries
Salaries for those with a bachelor's degree begin at $29,000 to $35,000 with government agencies and industry, and higher for advanced degrees and specialty training, ranging from $35,000 to $75,000.