News Releases
For all media information requests concerning South Mountain Community College and affiliated activities, please contact:
Bruce Battle
602.872.7904
---
SMCC STUDENTS AWARDED A TOTAL OF $2,500 FOR BUSINESS VENTURE PITCHES
PHOENIX, Ariz. – May 17, 2016 – Congratulations go out to the South Mountain Community College (SMCC) Community Entrepreneurship Center (CEC) Spring 2016 Student Venture Pitch Competition (SVPC) winners! The SVPC is funded by MariSol Federal Credit Union to support local entrepreneurial opportunities.
Student Entrepreneurs had three minutes to provide an overview of their businesses, describe their customers, and outline the benefits their business would gain from the prize money. Prizes were awarded for first through fifth place.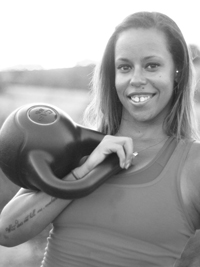 First place winner Kerry Taft, Owner of business FitBox, formerly known as PT Kerry Dance & Fitness Studio, was awarded $500 for her venture pitch. Taft's passion for fitness began as a child, growing up in foster care and needed something to do. Taft had always been interested in music so she started dancing. Teaching dance classes eventually turned into teaching fitness classes. Taft loves helping others so this was the perfect platform for her. Taft's business specializes in promoting self-worth while teaching mothers and children specifically the benefits of having a healthy, active lifestyle that is fun.
With the prize money, Kerry plans on expanding FitBox to offer online personal training and online fitness classes. "I have many goals for my business and a well-planned timeline. Within the next year, I will be operating my business out of a larger facility. I will also have a large and steady pool of online memberships as well as offering free boot camps and fitness classes for families in my community", says Taft
Runner-up Maria Gonzalez was awarded the second place prize of $400 for her call center business. Student entrepreneurs Ana Murley, Qwner of an Off-roading education business and Carl Fulton who owned a taxi service to support a half-way house both tied for third place prize of $300. Karina Baker, mobile yoga for kids and Markel Sumler, HIV/AIDS education services, both tied for fourth place each winning $200. Fifth place prize of $100 went to David Luna for his DJ & Audio services business.
The next Student Venture Pitch Competition will be held in Fall 2016. The competition is open to all SMCC students registered for a minimum of three credit hours during the semester and who own or are ready to start a business.
For more information about the many opportunities available through the South Mountain Community College Community Entrepreneurship Center visit southmountaincc.edu/mybusiness.
---