News Releases
For all media information requests concerning South Mountain Community College and affiliated activities, please contact:
Bruce Battle
602.872.7904
---
Two SMCC College Students Selected for Prestigious All-Arizona Academic Team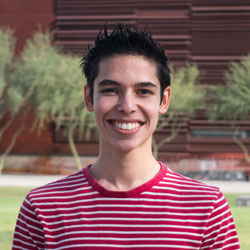 Mickey Diamond Diaz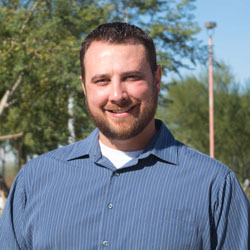 Ronald Turner
Outstanding South Mountain Community College (SMCC) students Mickey Diamond Diaz and Ronald Turner have been nominated to the prestigious 2016 All-Arizona Academic Team by SMCC President, Dr. Shari Olson. By being nominated, both students are automatically placed on the All-Arizona Academic Team, which awards them with four semesters of tuition waivers to any one of the three Arizona public universities.
Mickey Diamond Diaz was inducted into the prestigious Phi Theta Kappa International Honor Society during the Spring 2015 semester. Soon after, he was elected as Alpha Eta Delta's Vice-President of Service, where he presided over swearing in new members for the fall Induction Ceremony. In addition to his work in Phi Theta Kappa, Diaz was selected as South Mountain Community College's Chancellor's Scholar for the 2015-2016 academic year.
Diaz plans to transfer to Grand Canyon University Honors College this fall, and earn a Bachelor of Arts in English Literature. He aspires to become an automotive journalist.
Ronald Turner is a member of the SMCC Honors Program, a Foundation Scholarship award winner, and a member of the SMCC Alpha Eta Delta Chapter of Phi Theta Kappa.
Turner is majoring in Sustainability at SMCC and plans to transfer to Arizona State University to obtain a Bachelor of Science in Sustainability while continuing to work in the behavioral health field with at-risk youth.
Both students will be honored, along with fellow All-Arizona candidates, at the annual luncheon to be held April 2016.
Phi Theta Kappa Honor Society, headquartered in Jackson, Mississippi, is the largest honor society in higher education with 1,285 chapters on college campuses in all 50 of the United States, Canada, Germany, the Republic of Palau, Peru, the Republic of the Marshall Islands, the Federated States of Micronesia, the British Virgin Islands, the United Arab Emirates, and U.S. territorial possessions. More than 3 million students have been inducted since its founding in 1918, with approximately 134,000 students inducted annually
For more information about the Alpha Eta Delta, the South Mountain Community College chapter of Phi Theta Kappa, visit southmountaincc.edu/honors/ptk.
---