Storytelling Institute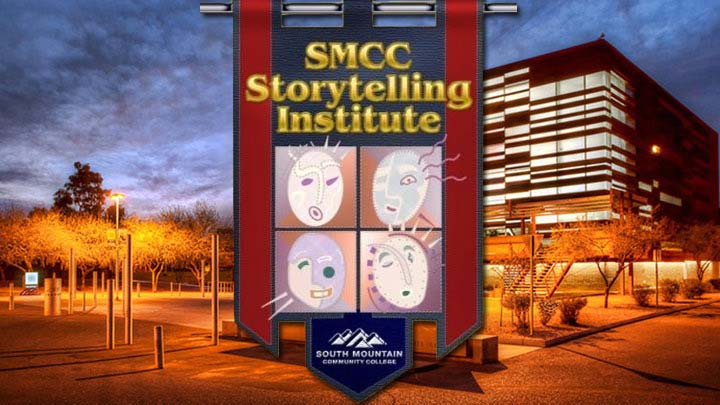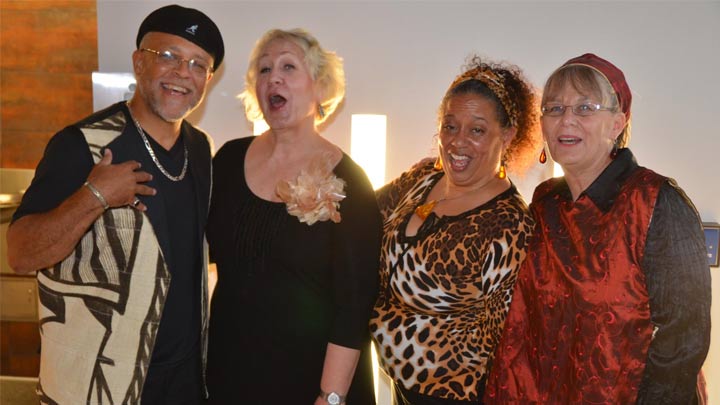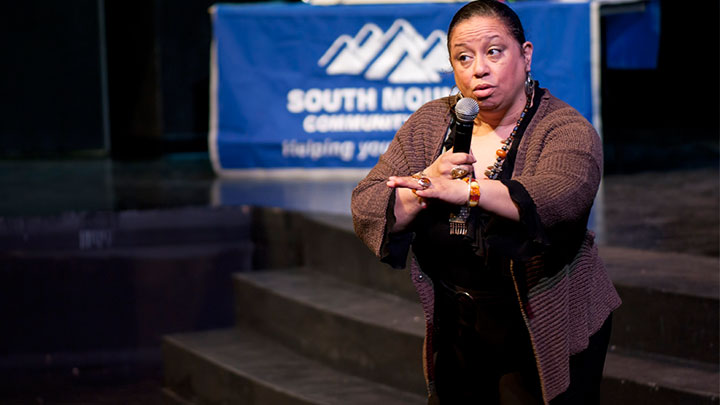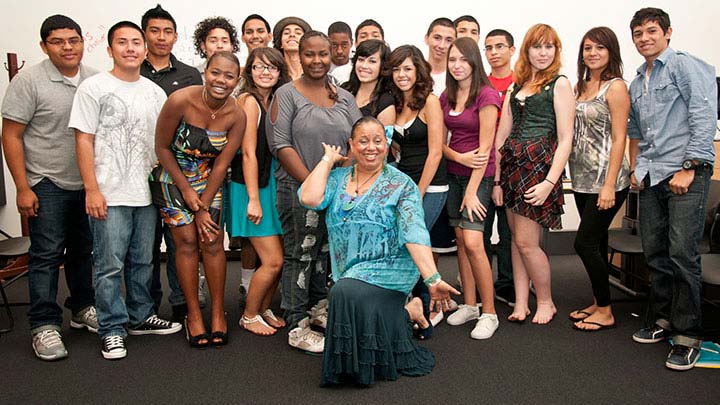 A Modern Approach to an Ancient Skill
Storytelling is a powerful medium for teaching and learning because it invites the listener to interact with concepts and ideas in a natural way. This program is designed to provide students with knowledge of humane, literary, dramatic and historical perspectives which are the foundation for story. Join us on a tour of our Storytelling Institute by clicking the link which will take you to the
Storytelling Institute
. In this site you will find information about the programs we offer in storytelling, upcoming events, and our spring and fall festivals.
Major Code: 6200
Award: AC
CIPS Code: 13.9999
Total Credits: 30
Description: The Academic Certificate (AC) in Storytelling is not designed to prepare students for employment in a specific occupation. This program is designed to provide students with an understanding of universal themes and basic practices, which are the foundation for storytelling. While completion of this certificate does not lead to a particular degree program, it does provide interactive storytelling training, which will enhance the skills of persons in areas such as education, library science, the arts, human relations, law, mental health, law enforcement, business, prevention programs, the ministry, and interpretive settings such as museums and parks. This program will also aid students interested in enhancing interpersonal relations skills and in using stories in family settings.
Program Notes
++ indicates any module/suffixed courses. Students must earn a grade of "C" or better in all courses within the program.
Required Courses
STO289
courses may not be applied to both Required Courses and Restricted Electives areas.
STO282AC
Service-Learning Experience in Storytelling
3
STO286
Using Storytelling in a Variety of Settings (3) OR
EDU283AA/STO289AA
Using Storytelling in Educational Settings (1) OR
STO289AB
Using Storytelling in Business Settings (1) OR
STO289AC
Using Storytelling in Healing Settings (1) OR
STO289AD
Using Storytelling in Interpretive Settings (1)
3
STO292
The Art of Storytelling (3) OR
EDU292
The Art of Storytelling (3) OR
HUM292
The Art of Storytelling (3)
3
STO293
The Art of Storytelling II
3
STO294
Multicultural Folktales (3) OR
EDU294
Multicultural Folktales (3) OR
ENH294
Multicultural Folktales (3)
3
STO295
Multicultural Folktales II
3
Restricted Electives
| | | |
| --- | --- | --- |
| ENH251 | Mythology | 3 |
| EDU/ENH291 | Children?s Literature | 3 |
| HUM260 | Intercultural Perspectives | 3 |
| MUP133 | Class Voice I | 2 |
| STO101 | Storytelling for Literacy | 1 |
| STO200AA | Biographical Storytelling | 1 |
| STO288 | Telling Sacred Stories | 3 |
| EDU283AA/STO289AA | Using Story in Educational Settings | 1 |
| STO289AB | Using Story in Business Settings | 1 |
| STO289AC | Using Story in Healing Settings | 1 |
| STO289AD | Using Story in Interpretive Settings | 1 |
| STO291AA | Storytelling Circle | 1-3 |
| STO297 | Telling Personal Stories | 3 |
| STO298++ | Special Projects (Any module.) | 1-3 |
| THP112 | Acting I | 3 |
| THP211AB | Creative Drama: Storytelling and Puppets | 1 |
Offered through the Storytelling Institute program
All information published is subject to change without notice. Every effort has been made to ensure the accuracy of information presented, but based on the dynamic nature of the curricular process, course and program information is subject to change.
Complete information for AC - Storytelling can be found HERE
Please refer to the MCCCD CCTA website for official information on all programs.
Storytelling is the ancient art of conveying events in words, images, and sounds often by improvisation or embellishment.
A storyteller does not memorize a set text, but learns a series of script-like incidents with a distinct beginning, middle and end.
A storyteller visualizes characters and settings, and then improvises the actual wording. For this reason, no two tellings of an oral story are exactly alike.
Elements of the storytelling art form include visualization (the seeing of images in the mind's eye), and vocal and bodily gestures.
Folklorists sometimes divide oral tales into two main groups: "Märchen" and "Sagen". These are German terms for which there are no exact English equivalents; the first one is both singular and plural.
(Sources:
Story Arts
,
Sura Lune Storytelling
,
Story Center
)