Student Leadership/LeaderShape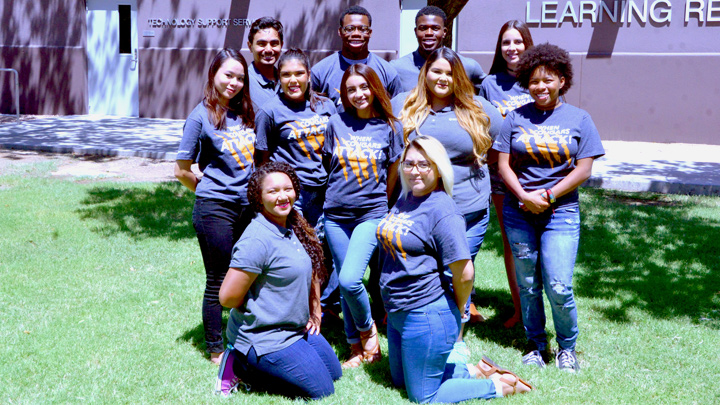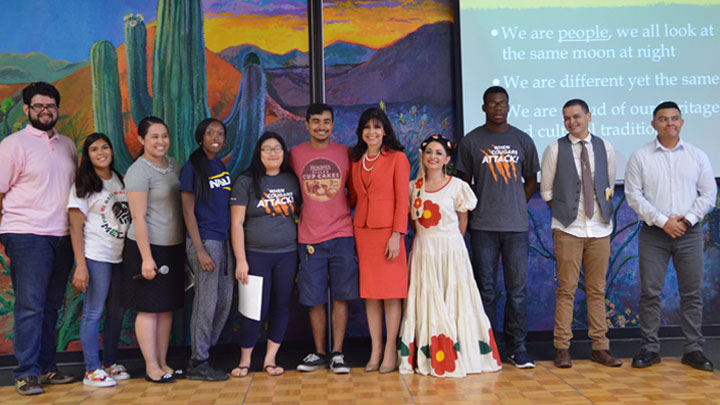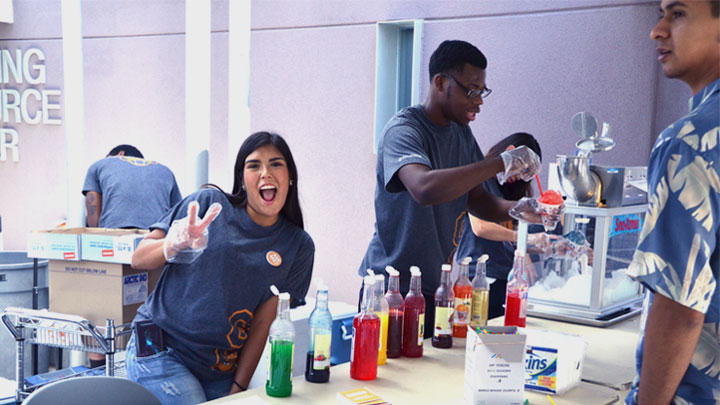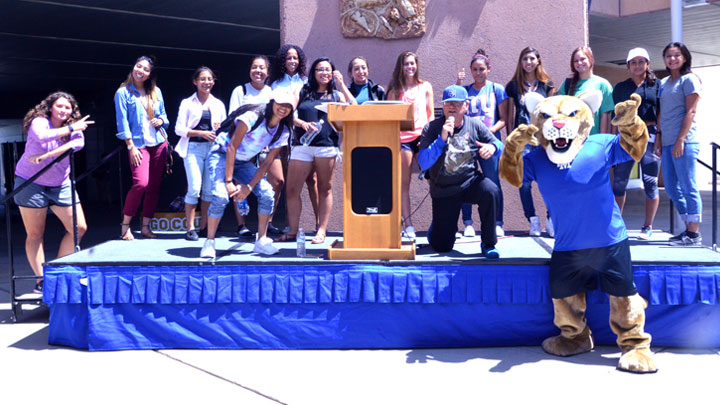 Become a Leader
Build Confidence • Gain Experience • Make a Difference
Mission
The Student Governance Board strives to promote and provide programs, services, and events for the students and staff of South Mountain Community College.
Goals
Inform students of the Student Governance Board (SGB) and its mission.
Involve students in the overall planning of Student Life & Leadership Programs.
Provide educational program opportunities throughout the year.
Maintain records of Board meetings.
Maintain the budget of the Board.
Board Members
Chair: Stephanie Glossbrenner
Secretary: Hanan Robinson
Co-Secretary: Fabiola Villegas
Treasurer: Glydel Jabagat
Public Relations: Wina Kurniawan
Senator: Laura Dominguez
Senator: Dina Gonzalez
Senator: Gideon Nwiyaara
Student Governance Committee
All Student Governance Committee Meetings will be held in (SU) Student Union Room 106, from 12:30 to 1:30 p.m.
Fall 2016
Spring 2017
September 1, 2016
January 26, 2017
September 8, 2016
February 9, 2017
September 22, 2016
February 23, 2017
October 6, 2016
March 9, 2017
October 20, 2016
March 23, 2017
November 3, 2016
April 6, 2017
November 17, 2016
April 20, 2017
December 1, 2016
May 4, 2017
December 8, 2016
Inter Club Council Meetings
All Inter Club Council Meetings will be held in (SU) Student Union Room 106, from 12:30 to 1:30pm
Fall 2016
Spring 2017
August 30, 2016
January 24, 2017
September 6, 2016
February 7, 2017
September 20, 2016
February 21, 2017
October 4, 2016
March 7, 2017
October 18, 2016
March 21, 2017
November 1, 2016
April 4, 2017
November 15, 2016
April 18, 2017
November 29, 2016
May 2, 2017
December 6, 2016
Each year, Student Life & Leadership Offices throughout the Maricopa Community College District host a three-day retreat designed to strengthen the leadership, life, and wellness skills of students.
This is a great opportunity to meet students from other colleges around the District, and learn valuable leadership skills. It is a weekend filled with fun, friends, and new experiences. We encourage all current or hopeful student leaders to apply!
Other Resources
LeaderShape Defines Leadership
Leadership involves living in a state of possibility; making a commitment to a vision; developing relationships to move that vision into action; and sustaining a high level of integrity.
Effective leadership takes place within the context of a supportive community, and results in positive change.
The LeaderShape Institute is an interactive, energizing, and unique experience that builds leadership skills no other program can match. And since 1986, more than 20,000 participants from all over the world have graduated from the program.
But be prepared! It is six days of non-stop self-discovery and learning from practical experiences that build your leadership concepts and abilities. It's go, go, go, 12 hours a day…and you'll love it!