Due to precautionary efforts surrounding COVID-19, we are temporarily suspending requests for on-campus activities, meeting, events, rentals, and fleet usage until the end of June 2021. We will begin accepting facilities requests and rentals in July 2021.
---
Thank you for considering South Mountain Community College for your next meeting or event. The college reflects the diversity and inclusion of our surrounding community — a rich blend of rural, urban, and suburban neighborhoods. The facilities at South Mountain Community College are primarily used for student learning, however, when space is available, we are pleased to support the needs of businesses, industries, non-profit organizations, and the general community.
South Mountain Community College is located at 7050 S. 24th St. in Phoenix, Arizona. The I-10 freeway is less than five miles away, and we are in line with the metropolitan bus routes. Plus, there are numerous restaurants, markets, and shops adjacent to the campus for your convenience.
Please note:  South Mountain Community College regular hours of operation are Monday through Friday, 8:00 am to 10:00 pm.  The college's summer hours of operation are Monday through Thursday, 7:00 am to 10:00 pm.  The South Mountain Community Library hours of operation differ.  Please plan accordingly in requesting a venue.
Maricopa County Community College District Administrative Regulation 1.5 regulates the Use of College Facilities
South Mountain Community College has several venues available for activities and events: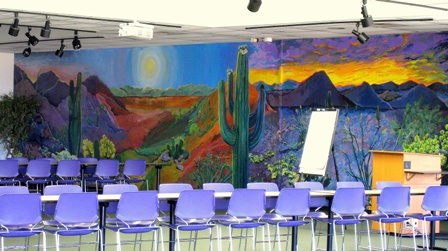 Student Union Conference Center – SU100
Capacity:
220 auditorium style
150 banquet style
160 classroom style/rows
60 U-shape
Details:
Multimedia instructor station
Wireless
Ceiling/electric screens (3)
Set-up, clean-up, and restocking fees applicable for external requests
No confetti, glitter, etc. in the venue
Catering can be done in this venue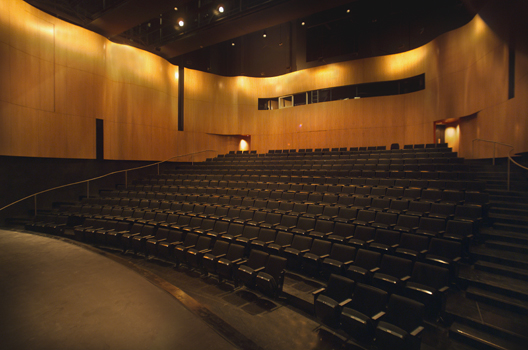 Performing Arts Center Auditorium
Details:
Auditorium, theater tiered seating
Screen/projection system
Sound system
Stage
Multimedia Instructor Station
Wireless
Set-up, clean-up, and restocking fees applicable for external requests
No confetti, glitter, food, beverages (except bottle water) in the auditorium permitted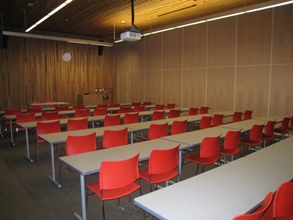 Library Community Room (half) - SMCL-L162 or SMCL-L163
Capacity:
80 banquet or theater style
64 pods
56 classroom style/rows
28 open U-shape
Details:
Multimedia Instructor Station
Wireless
Set-up, clean-up, and restocking fees applicable for external requests
No confetti, glitter, etc. in the venue permitted
Catering can be done in this venue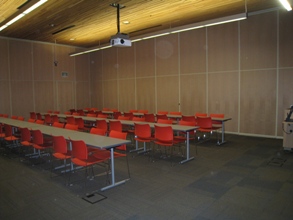 Library Community Room (combined) - SMCL-L162/L163
Capacity:
250 theater style
192 banquet style
92 classroom style/rows
92 open U-shape
92 pods
Details:
Multimedia Instructor Station
Wireless
Set-up, clean-up, and restocking fees applicable for external requests
No confetti, glitter, etc. in the venue permitted
Catering can be done in this venue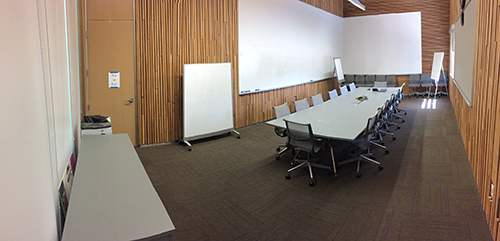 Library Conference Room – SMCL-L105
Details:
Conference table and chairs
Computer-laptop
Mounted projector and screen
Wireless
Whiteboards
No set-up fee however, clean-up/restocking fees maybe applicable for external requests
No confetti, glitter, etc. in the venue
Catering can be done in this venue