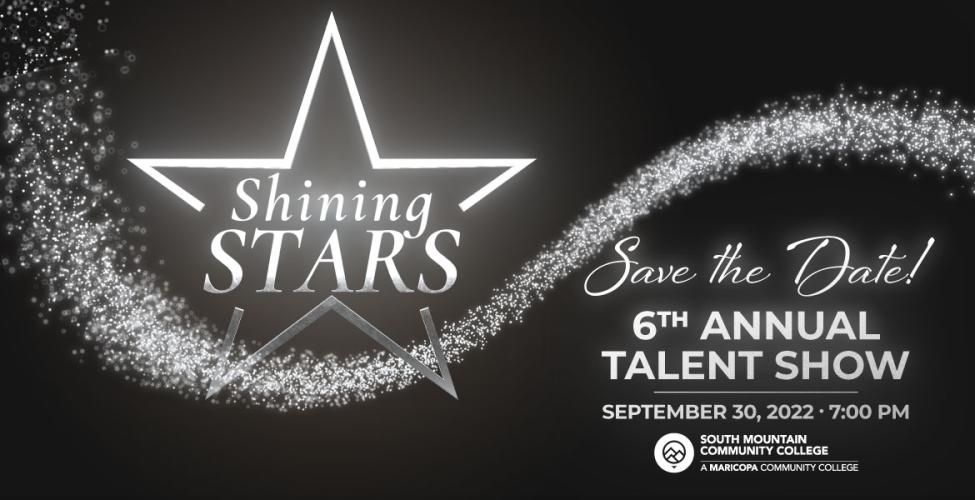 SMCC is hosting the 6th Annual Talent Show and Fundraiser September 30!
Talent from across the community will be taking the stage to showcase their talent in dance, music, acting, storytelling and much more!
This year, the talent show will be taking place in-person for all talent and to welcome our community. Shining STARS will feature guest emcee DJ Dangerous, Lee Bradley! Talent will have the opportunity to win a Grand Prize of $1,000!
Join us in this in-person event to celebrate the talent across the community and to support student success! Funds raised will go towards the STARS: Students Transformed to Achieve Radiant Success Scholarship.
Scroll Down to Purchase Tickets, or If You Would Like to Be A Sponsor for this Event Click Here: