Veterans Services
Overview
The mission of Veterans Services at South Mountain Community College is to act as a liaison between veteran students and the Department of Veterans Affairs for the purposes of certifying veteran educational benefits. The office serves as the primary contact in assisting veterans with completing the necessary paperwork to ensure proper VA educational entitlements.  Students are provided with:
Registration Assistance
Educational Benefits Information
Academic Advisement
South Mountain Community College Veterans Services will also make referrals and guide students to other campus resources, including tutoring, personal and career counseling, disability services and financial aid.
To contact the SMCC Veterans Services Office (SES166), call 602-872-7730 or email veterans@southmountaincc.edu.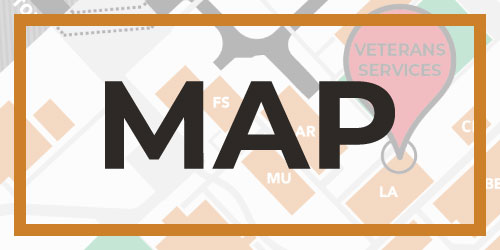 Important Contact Information
U.S. Department of Veterans Affairs:
Arizona Department of Veterans' Services – AZDVS is not the VA, rather, they work with the VA and other entities, both public and private, to assist our Arizona veterans in gaining access to benefits to which they are entitled. As an Arizona state agency, they assist our veterans in numerous ways. Visit their website for more information.
---
Other Resources
Request JST's (Joint Service Transcripts)
CLEP – Exams are funded by the United States Government through the Defense Activity for Non-Traditional Education Support (DANTES), which means that you could save money obtaining your degree. Get more Information on CLEP
Federal Department of Veteran Affairs – Health, Compensation, Home Loan, Education, Appeals, Life Insurance, Vocational Rehabilitation & Burial Benefit Information. Get more Information from the VA
Additional Local Support
The Vet Center – Counseling services for veterans and their families, including post-war adjustment assistance. Offices located throughout Arizona.
South Mountain Community college has an open admissions policy.  "Students who do not meet the minimum enrollment standard stipulated in No. 1 during three consecutive semesters (fall/spring) and the intervening summer term* at any public Arizona community college or university are no longer considered continuously enrolled, and must meet requirements of the public Arizona community college or university catalog in effect at the time they are readmitted or of any single catalog in effect during subsequent terms of continuous enrollment after readmission."
---
Per The Johnny Isakson and David P. Roe, M.D. Veterans Health Care and Benefits Improvement Act of 2020 (https://benefits.va.gov/gibill/isaksonroe/summaries.asp) requirements, educational institutions are required to disclose financial information to students using federal military and/or VA educational benefits. You can access a personalized data sheet of the cost of attending South Mountain Community College by visiting the Net Price Calculator Additional financial information can be found at the College Navigator site.
---
In the event of military commitments. Absences for periods of up to one week will not be counted against the number of absences allowed by an instructor or department. The student is required to provide appropriate documentation of the specific orders, length of assignment and location. Prior notification must be initiated with each instructor to discuss make-up work. If the length of the absence will be longer than one week, the instructor and the student will determine whether there is sufficient opportunity for the student to make up the work. If it is determined that the length of absence for the military commitment provides an undue hardship on the student's ability to make up the assignments, he or she will be provided an opportunity to request an incomplete grade or drop the class or, in the case of open-entry classes, the opportunity to request an extension.
---
Veterans Club
Mission Statement
SMCC Veterans & Friends Community welcomes veterans from all branches of our Armed Forces who have served during times of peace and times of war.  The club links veterans and their family members from all branches of military service.  The club strives to support veterans by encouraging lifestyle management principles that contribute to success with their academic, community, spiritual, and emotional needs.  Such success will lead them to become contributing citizens, and enjoy professional and civic achievement.
Veteran's Club Contacts:
VFC Main Email: smccvetclub@southmountaincc.edu