Summer Camps
Summers at SMCC focus in an enriching experience for the youth in our community! If you're looking for fun, safe and affordable experiences for your young ones, take a look at the many opportunities happening this summer.
We offer different programs designed for different ages and with different time commitments.
Check out the SMCC Summer Camps!
The Ultimate Technology Summer Camp
A STEMulating Summer Opportunity for 8th, 9th, and 10th grade students. The Ultimate Technology Summer Camp provides one week (4 days) of in person activities focused on STEM. Optional second week of camp is also available. This camp introduces students to hands-on RaspberryPi activities.
Application Deadline:
May 19, 2023
Students will be notified of acceptance.
~Space is very limited~
In-person Camp.
Cost: Selected students are asked to pay $250 to secure their spot in the program.
Scholarships are available!
For more information email: early-college@southmountaincc.edu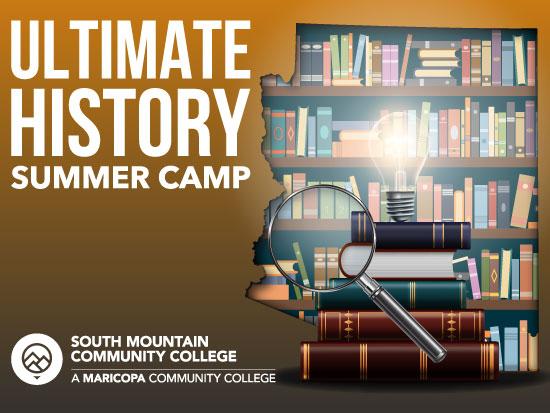 Ultimate History Summer Camp
For Incoming High School Juniors and Seniors
This four day in-person camp will engage high school students in community history, researching, and archiving. Learn about the South Phoenix community, increase your research abilities, and engage with friends and family about favorite memories. Your story is part of history!
Includes breakfast and lunch
June 12-15
8am-Noon
$25.00 per student