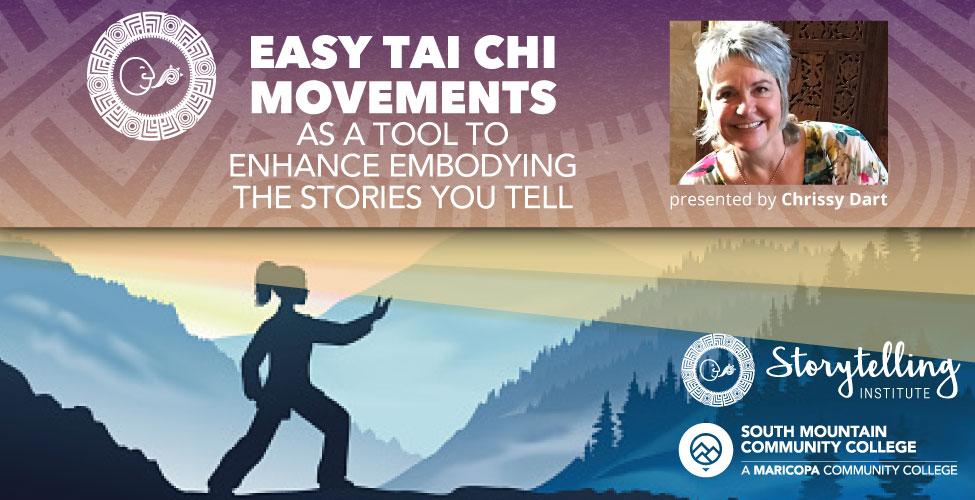 As a Tool to Enhance Embodying the Stories You Tell
Join Chrissy Dart in exploring easy Tai Chi movements as a tool to enhance embodying the stories you tell. This will be a movement-oriented workshop in the Dance room PAC 728 | Mar 4 | 10am - 11:30am, shoes will be taken off before entering the dance floor.
Chrissy Dart loves to tell all sorts of stories, but her favorites are folktales, legends and myths.  As of late, working with stories has kept her sane and grounded.  She currently teaches oral storytelling for South Mountain Community College and teaches T'ai Chi for Muhammed Ali Parkinson Center.  She also teaches T'ai Chi for relaxation and enhancing the creative process.  She has discovered that the two art forms, T'ai Chi and Oral Storytelling have much in common.
Chrissy has been practicing Asian movement arts for 23 years and is a nationally certified instructor through the American Tai Chi and Qigong Association.