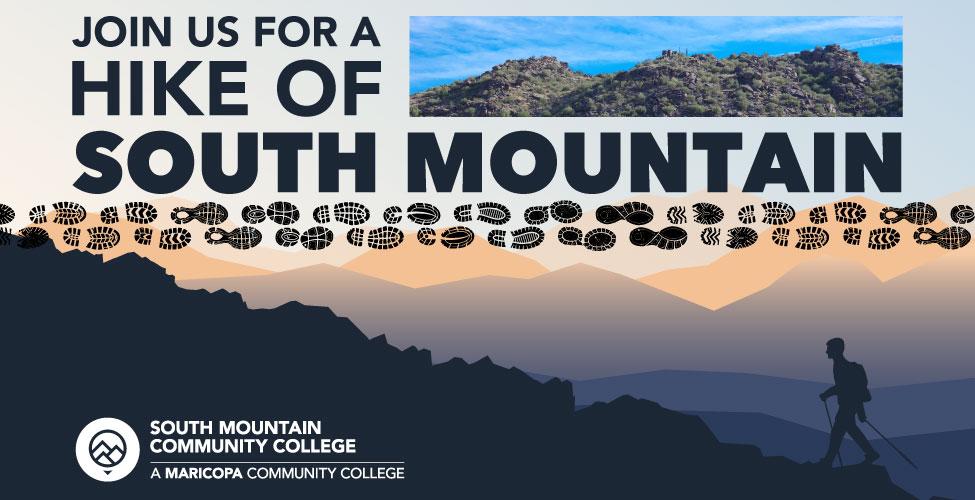 Come have fun on a hike and get a better understanding of South Mountain!
Kristopher Dosela from the Gila River Tribal community will be our guide as we hike and learn more about and the traditional ties to the Akimel O'odham people whose ancestors inhabited this area. We'll also learn about the native plants that grow in the area and its purposes (food or medicine).
The American Indian Student Center invites all students, faculty, staff and community members!
Meeting point: Javelina Trail located at 46th St and Baseline, 8800 S 46th St, Phoenix, AZ
Tentative Agenda:
7 am | Arrival Time
7:30 am | Start the Hike
10 am | End of Hike
Sponsored by SMCC American Indian Student Center and SMCC Wellness Committee
**All participants will be required to sign a General Assumption of Risk & Release of Liability prior to the hike.**