Tuesday, December 17, 2019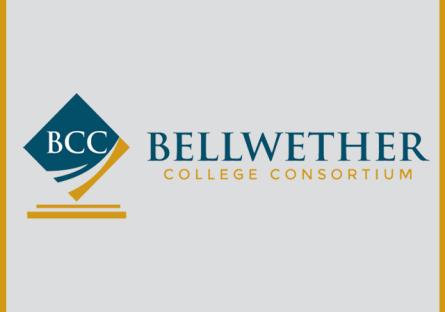 South Mountain Community College has been selected as a top-ten finalist for the prestigious Bellwether Award in the Planning, Governance and Finance category, and will now have a chance to compete for the top prize at the Community College Futures Assembly in February, 2020.
Only 30 community colleges are selected nationwide to compete across three categories for these highly-competitive annual awards, which highlight cutting-edge, trendsetting programs that can be replicated at other community colleges.
SMCC's submission – "South Mountain Community College Default Rate Success: 2012-2016 and Beyond" ­– shared the college's extensive and strategic efforts to lower default rates of student borrowers. This years-long effort was in direct response to the college's growing population of students who were defaulting on their loans, which, at its high point in 2014, was 33.3 percent of SMCC students borrowers in repayment.
The college's systemic efforts involved a wide variety of departments and initiatives, including:
Encouraging financial literacy workshops for all new student loan borrowers
Transforming loan entrance counseling from an online process to an in-person experience involving education and personal assistance
Releasing a massive communications and awareness campaign highlighting the pitfalls of over borrowing.
Partnering with USAFunds Borrower Connect, and currently EdFinancial, on targeted outreach to 2014, 2015, and 2016 cohort borrowers who were delinquent and on the verge of default or who had recently defaulted on their loan, to discuss ways to assist.
Hiring a part-time Financial Awareness/Loan Default Coordinator, who worked closely with students and reached out to those in default to help rehabilitate their loans.
Developing community fundraising activities with the intent to increase scholarships for reduced student loan borrowing.
Building Student Learning Outcomes (SLO's) into loan entrance counseling sessions and as part of academic syllabi, in order to help students truly understand the issues.
The college's efforts resulted in an unprecedented turnaround: by 2019, the 2017 student cohort loan default rate at SMCC had been cut almost in half to 17.6 percent, following steady declines in both 2015 (27.2%) and 2016 (20.3%).
"I am thrilled and honored that South Mountain Community College was named as a Top 10 finalist for a Bellwether Award," said SMCC President Dr. Shari Olson. "Seldom do you see programs that result in such a remarkable, dramatic and immediate improvement, but the college faculty and staff who dedicated themselves to reversing the default rate succeeded in doing exactly that."
Student debt has increasingly become a topic of great debate in the U.S., with 43 million Americans currently carrying student loans totaling approximately $1.5 trillion. More than 10 percent of all borrowers were in default in 2018.
Now a team from SMCC will travel to San Antonio from Feb 2-4, 2020 to compete at the Community College Futures Assembly. The rigorous competition includes two rounds of judging by peers and academicians in the field, and culminates with a day-long event of presentations before the final winner is chosen.
For more information about the Bellwether award visit: bellwethercollegeconsortium.com