Tuesday, February 18, 2020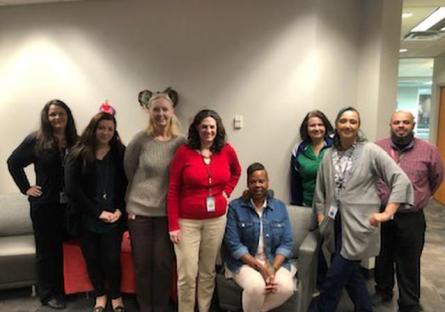 When the Maricopa County Community College District IT department began looking for ways to support the college's throughout the district, they found the perfect place at SMCC's Gabriel's Pantry!
Housed in Student Life, Gabriel's Pantry provides food and vital resources to students free of charge. This important service has helped countless SMCC students over the years, allowing them to focus on their educational goals.
In addition to food items, the District IT department donated personal hygiene items, which are greatly appreciated by students.
"We are proud to be part of the Maricopa Community College's family and help our students in any way we can," said District IT manager Julie Smith. "It's our intention to continue contributing to our colleges throughout the year."
For more information about Gabriel's Pantry, click here.
To donate to Gabriel's Pantry, contact Catherine Mayorga at catherine.mayorga@southmountaincc.edu or 602-872-7961.