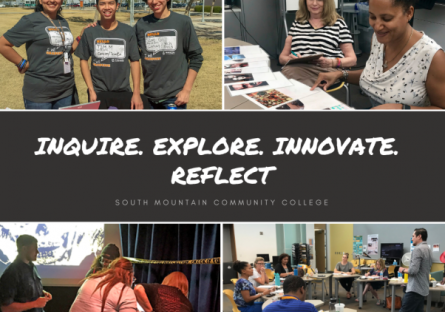 With the continued outbreak of the Coronavirus causing disruptions throughout our community, the South Mountain Community College Center for Teaching and Learning has established online resource hubs for Cougar staff and students in Canvas during this time of need. My Vo, the student worker in the CTL has been adding information and ensuring the content is useful for students.
The student hubs exists in Canvas and is accessible for any current South Mountain Community College student. The hub will include resources related to a variety of services Cougars may need, including technology guides, being a remote learner, Canvas questions, and community programs.
For faculty, the CTL continues to provide its online hub of resources to help in the remote teaching process. There are also specific pages dedicated to COVID-19.
"We want to provide a hub of information for our students and faculty that will provide a quick resource to answer their questions," said Jeannette Shaffer, the Director of the Center for Teaching and Learning. "Whether it is questions for how to access technology and accounts or where to find discounted meals or bagged lunches, we want students and faculty to have easy access to information that affects their lives."