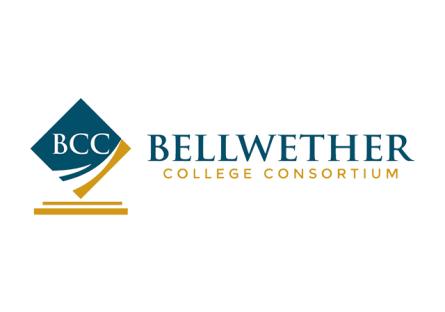 South Mountain Community College has been selected as a top-ten finalist in two different categories for a prestigious Bellwether Award ­- one in the Instructional Programs and Services category, and one in the Workforce Development category ­– and the college will now have a chance to compete for the top prize at the Community College Virtual Futures Assembly in January, 2021.
Only 30 submissions in total from community colleges nationwide are selected to compete across three categories for these highly-competitive annual awards, which highlight cutting-edge, trendsetting programs that can be replicated at other community colleges.
Instructional Programs and Services Category
In the Instructional Programs and Services Category, SMCC's submission was "Promoting Student-Athlete Voices to Provide a Distinctive Developmental Experience." This three-year long initiative was in response to the NCAA's new minimum requirements including the increase of the 2-year transfer GPA from 2.0 to 2.5; new progress toward degree standards (40% and 60%); and newly established academic success rates.
SMCC worked with student-athletes on a series of reforms to assist in their academic success. These included the creation of a Student-Athlete Leadership Council (SALC); the creation and expansion of student athlete development workshops; the creation of the Education Initiative, which focuses on diversity and inclusion; and the use of an academic progress plan, which includes regular meetings with advisors and tutors.
The revamped programs have produced an increase to the number of graduates, transfers, and overall GPA in the past two years. In 2019-20, SMCC Athletics achieved a cumulative GPA of 3.29, the second highest mark in the history of the department, as well as 43 NJCAA All-Academic recipients. In 2018-19, 56% of second-year student athletes completed a degree program. Student-athlete transfers to 4-year institutions, while receiving scholarship funding, has increased from 22% to 30% in the last five years.
Workforce Development Category
In the Workforce Development Category, SMCC's submission was the "South Mountain Community College Construction Trades Institute."  This submission shared the college's efforts to create the CTI. Uniquely situated in one of the fastest-growing metropolitan areas in the nation, SMCC has worked to design a skilled trades program that enables students to quickly learn a highly in-demand skill in Construction, Plumbing and Electrical systems.
Working with the Maricopa County Community College District, SMCC secured funds and is in the process of building a physical location for the program, which includes a dedicated student success center. Partnering with local and national non-profit organizations as well as local industry partners, the college has built one- and two-semester certificate programs which can lead directly to in-demand jobs. Graduates of the program also have guaranteed interviews with industry partners upon completion.
"I am thrilled and honored that South Mountain Community College was named as a Top 10 finalist for two separate Bellwether Awards," said SMCC President Dr. Shari Olson. "Both submissions show the continued innovation that underscores everything we do at SMCC, as well as our absolute focus on helping students succeed."
In normal years, teams from SMCC would travel to the Community College Futures Assembly to present and compete. Due to the Coronavirus, this year's event will take place virtually, from January 24-25, with video and digital presentations in lieu of an in-person event. Each selected college provides a 60-minute presentation on its program or model to an anonymous panel, recognized as skilled practitioners and thought leaders in the field.
One winner will then be selected from each category by the panel and announced at the 2021 Community Colleges Futures Assembly.
South Mountain Community College is the only college from the Maricopa County Community College District to have been named a finalist.