Tuesday, September 8, 2020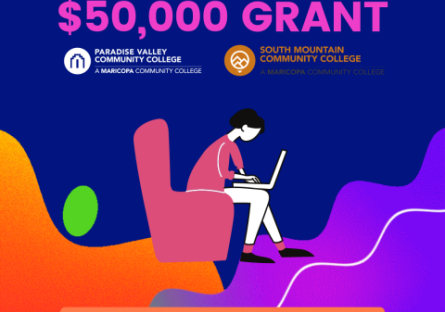 Paradise Valley Community College (PVCC) and South Mountain Community College (SMCC) were each awarded a $50,000 grant for the Verizon Innovative Learning Out of School award. Both schools plan to use the money to support their respective computer lending programs.
PVCC is earmarking the money to extend its laptop lending program; SMCC plans to provide its students with mobile hotspots and laptops.
"With a large portion of our instruction transitioning to an online format this semester, our students need to have reliable access to technology and the internet," said Eric Leshinskie, Vice President of Academic Affairs. "We are extremely excited for the generous support of Verizon to provide additional funds, which will enable us to purchase an additional 45 - 50 laptops for our students to continue their learning in a remote environment."
"There are so many students at SMCC for whom technology is a key barrier to access," said Bernice Portervint, Dean of Academic Innovation at SMCC. "By providing these students with the vital tools, such as a laptop, or reliable internet access, they can begin their college journey with one less cost to have to worry about. This investment in our students from Verizon will continue to pay off for years to come."
From teacher to student, student to community, generation to generation, Verizon Innovative Learning helps prepare kids not only to participate in, but to shape, the future. Verizon believes digital inclusion is important for all. Since 2012, Verizon Innovative Learning has provided access to hardware, connectivity and curriculum to under-resourced schools. Imaginative lesson plans designed to improve STEM (science, technology, engineering and math) proficiency, coupled with a robust support system for teachers and tablets that bring material to life, help create the kinds of transformations that change lives.