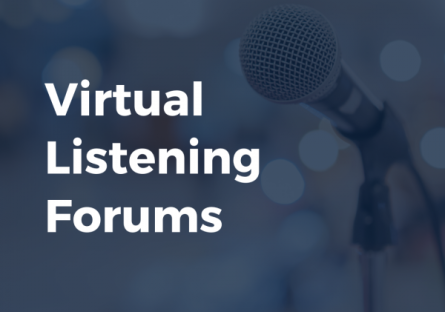 The Maricopa County Community College District is holding virtual Listening Forums hosted by the Maricopa Center for Learning and Innovation and moderated by Jacque Starks, manager of Diversity, Equity, Inclusion, and Engagement for our District.
These forums will provide a platform for faculty, staff, students, and community members to engage in meaningful dialogue around critical issues. The sessions will also help us identify areas where we can make immediate systemic changes to be true champions for diversity, equity, and inclusion.
There is also an opportunity to share your thoughts in advance of and during each session.
June 4 - 2:30-3:30pm
June 8 - 3-4pm
You are welcome to attend and participate in one or both of the sessions. There will be guest speakers and an opportunity where students, employees, and community members can share their thoughts, concerns, and questions for the District. MCCCD Provost, Dr. Karla Fisher, will also help close each session and summarize important information regarding future listening forums at each College in the coming days.