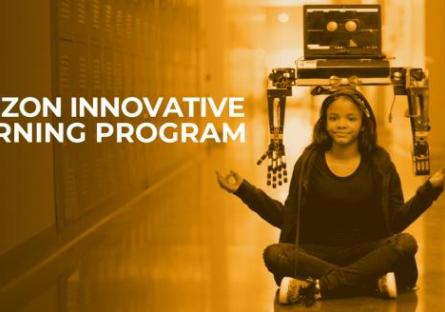 Every girl deserves access to a better future. That's why we've partnered with the Verizon Innovative Learning program for rural young women – an engaging year-long program where they'll learn design thinking, 3D printing, augmented reality, and social entrepreneurship. Designed to create a more diverse pipeline for future careers in STEM (Science, Technology, Engineering & Math) fields; no prior knowledge or experience is required. Only 12% of engineers and 22% of computer professionals are women, and we want our girls to have the right tools to pursue all available opportunities.
Join us at no cost.
Program starts this Summer, July 6-23 • Hybrid: Two days on campus, three days virtual
Course starts with a 3-week summer camp followed by one session per month on Saturdays from 8 a.m. to 3 p.m. throughout the school year.
Participating students will receive a tablet for the duration of the program.
Available to students who otherwise do not have access to these types of programs.
Program is inclusive and welcomes all genders and non-binary youth.
Program developed in partnership with the National Association for Community College Entrepreneurship and Arizona State University.
For more information about this program, please contact Lorrie Shelton at lorrie.shelton@southmountaincc.edu or call 1-602-243-8166