SMCC Construction Trades Institute Donation will go directly to student resources, OSHA 10 Certifications and books.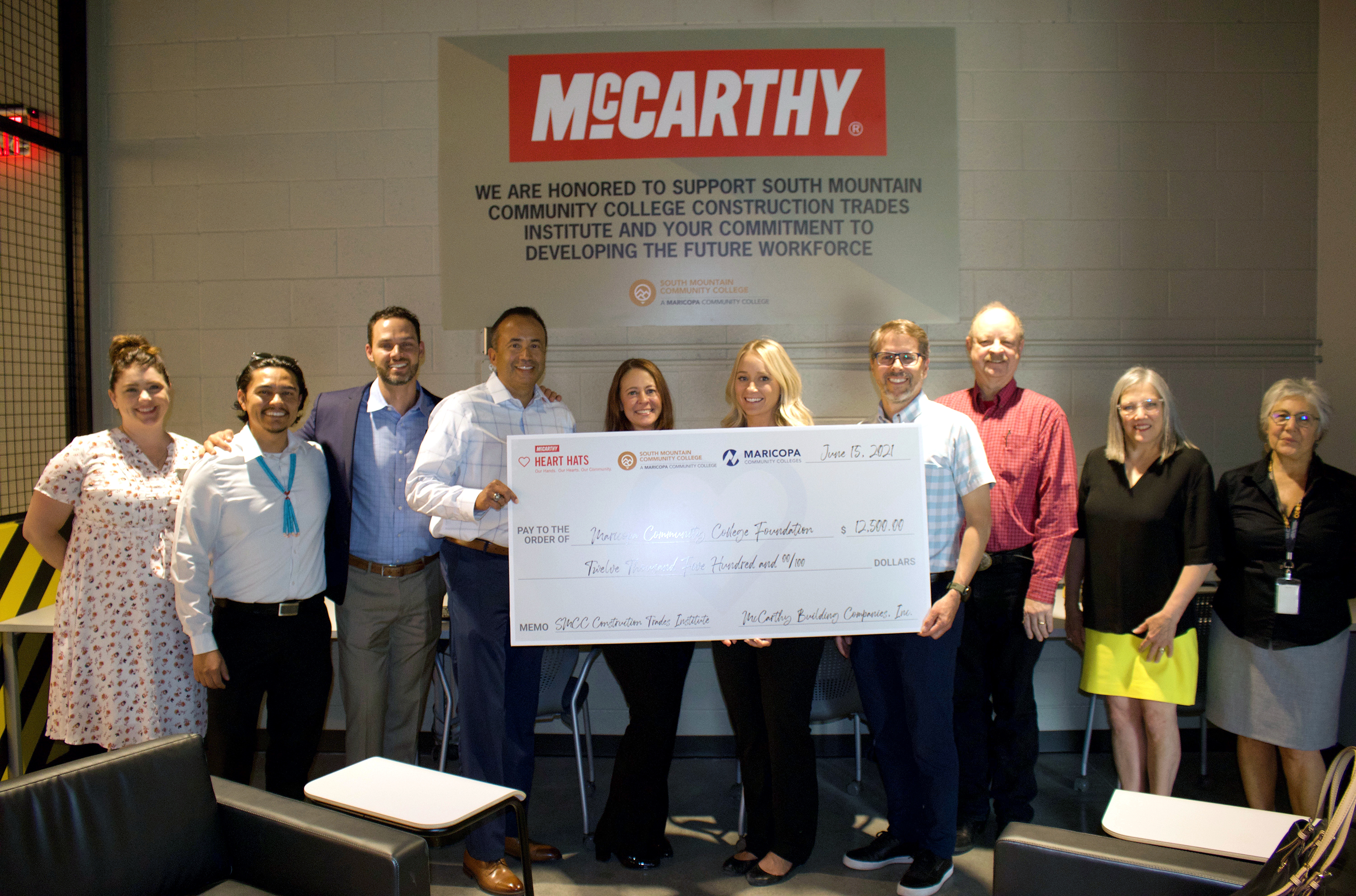 PHOENIX - South Mountain Community College Construction Trades Institute continues to receive support from community partners looking to grow the trades workforce in Phoenix.
McCarthy Building Companies, a Construction Trades Institute founding partner, donated $12,500 to the institute for the Fall 2021 this past Tuesday, June 15, during a small check-presentation ceremony. The donation will benefit students directly, funding OSHA 10 card certifications, books, and student resources in the CTI Student Center.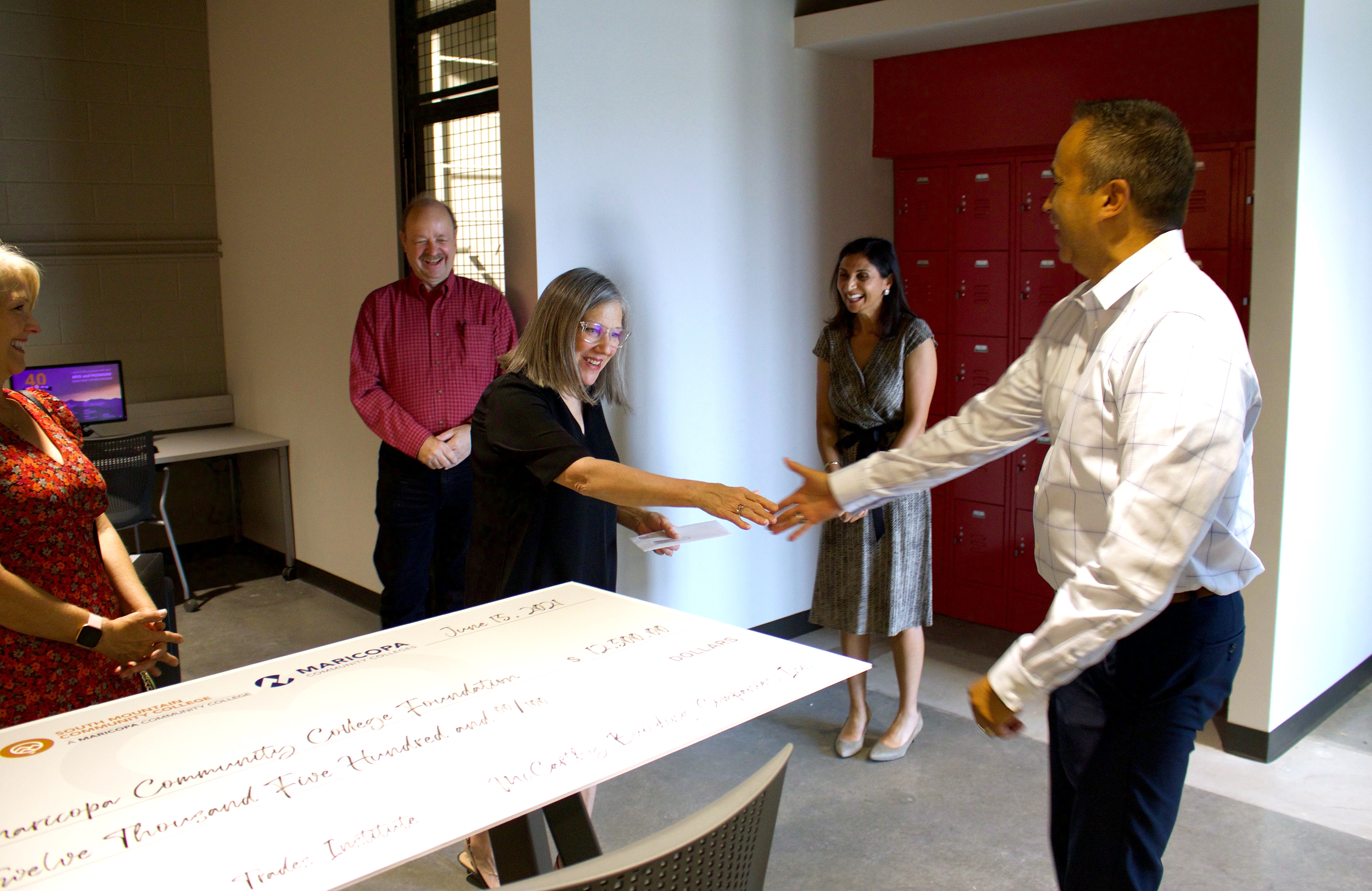 "It's really bringing together the community to support our students," said Kyle Mitchell, Construction Trades Institute Program Coordinator. "We are able to invest directly into our classrooms and students."
"We are extremely thankful for the support we have received from McCarthy," added SMCC President Dr. Shari Olson. "This is how we build community."
SMCC President, Dr. Shari Olson, SMCC CTI Staff, and McCarthy Building Companies representatives celebrated this moment as the preservation of a long-lasting partnership from the college and our business partners.