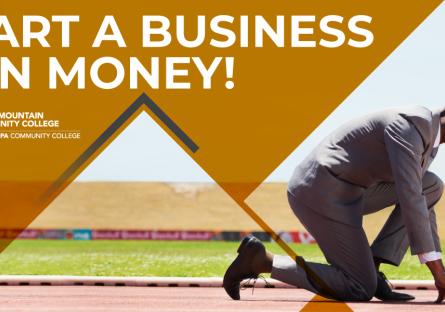 Start a Business – Win Money!
The National Association for Community College Entrepreneurship (NACCE) and Everyday Entrepreneur Venture Fund (EEVF) have partnered with the Maricopa Community Colleges (MCCD) to provide a seed fund for the funding and mentoring support of Maricopa Community College students wanting to start or scale up a business idea.
Take the first step by filling out your application – you may be selected to receive $2,500 for the launch and expansion of your really cool small business!  In addition to start-up money student-entrepreneurs receive ongoing mentoring and advising from the Maricopa Small Business Development Center, and campus faculty and staff.
If you would like to be considered for the December 2022 round of funding applications are due by November 18, 2022.
All Maricopa students – taking 3 or more credit hours -  are eligible to apply.
For more information and to receive application materials contact Bruce McHenry – bruce.mchenry@southmountaincc.edu