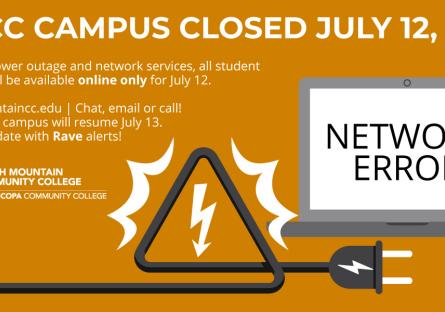 The SMCC Campus network towers were damaged during the weekend monsoon, severing power and network access.
Due to the damage, campus will be closed for in-person services but will have student services available online. All in-person summer classes and summer camps will be cancelled for today.
If students need online support, you have access at southmountaincc.edu/help.
It is anticipated services in person will resume July 13.