Tuesday, January 19, 2021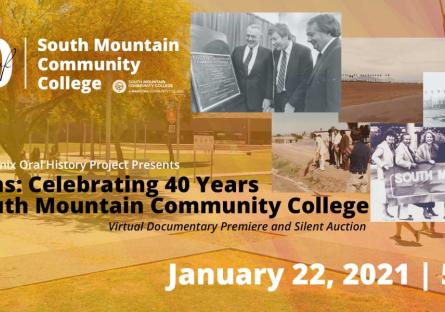 South Mountain Community College celebrates its 40th anniversary with the South Phoenix Oral History Project and the SMCC Storytelling Institute. The long-waited premiere of Origins: 40 Years of South Mountain Community College is set to release January 22, inviting communities from across Phoenix to tune in to experience the history of  South Phoenix and the college.
"We are extremely proud and honored to be able to tell the story of our community," said Dr. Summer Cherland, SMCC History Faculty and South Phoenix Oral History Project Founder. "This is the result of years of work for students and our team."
The student-led initiative captured and documented stories of long-time South Phoenix residents, staff, and faculty to preserve the history of South Phoenix and to tell the story of how SMCC became the beacon of the community.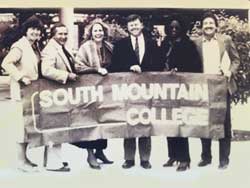 "We decided to use the 40th-anniversary milestone of the college to release this full-length documentary," said Cherland. "Researchers conducted hours of interviews with founding faculty and staff, significant politicians and community members, as well as former students who spoke to the importance of SMCC and South Phoenix."
During the premiere, the South Phoenix Oral History Project will also be hosting a silent auction to support future student-led projects such as the documentary.