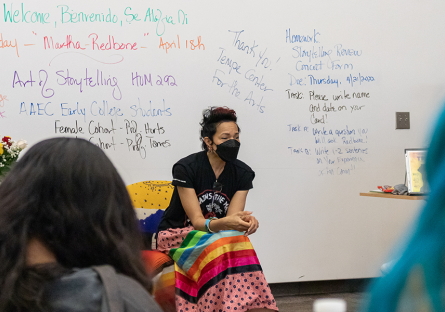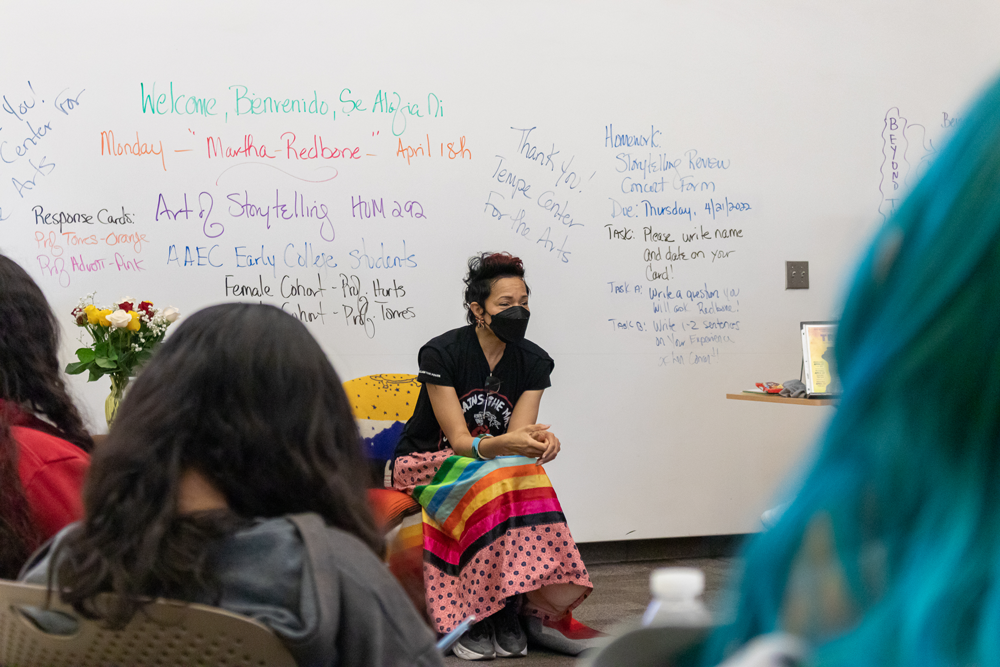 Martha Redbone, a recognized singer, songwriter and storyteller stopped by the SMCC Storytelling Institute to share her story with students from AAEC High School.
Known for her unique mix of blues, soul and native American music, Redbone spent two days connecting with high school students enrolled in the institute as part of her visit to Arizona. Scheduled for a storytelling event and a live concert in Tempe, Arizona, she found an important stop in her tour to be a moment of education.
Her message and conversation with students focused in embracing your roots and your story, as well as finding strength in resiliency. She also encouraged the young men and women to follow their call, especially if they want to pursue careers in the arts.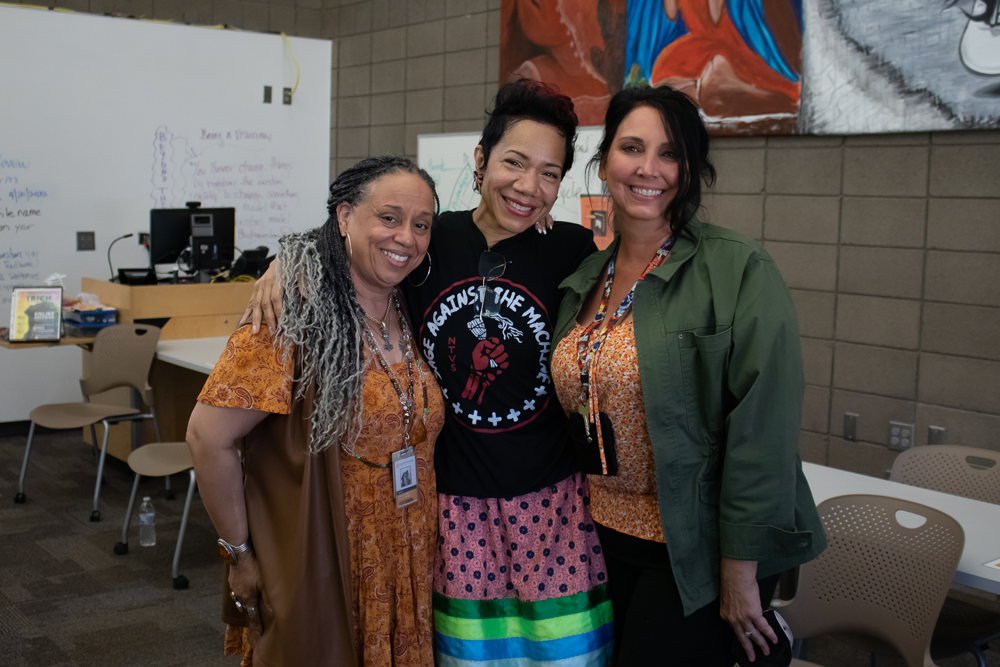 SMCC Storytelling Faculty, Marilyn Torres supported her class to ask questions, and learn from Redbone's experience in her life and career. "We are happy to have her here at the institute, our students can learn so much from her and can embrace so many of her lessons.
Martha Redbone will be performing at Degrees of Being- Identity and Storytelling:  An evening with Martha Redbone and the Storytelling Institute at South Mountain Community College with storytellers, Chantal Freed, Diana Dinshaw, Chrissy Dart and Nereyda Martinez, today, April 21 at 6 pm.
She will also perform in a live-concert this upcoming Sunday, April 24 at 7:30 pm.
For more information about the shows,  visit the Tempe Center for the Arts.
Pictures from the day: