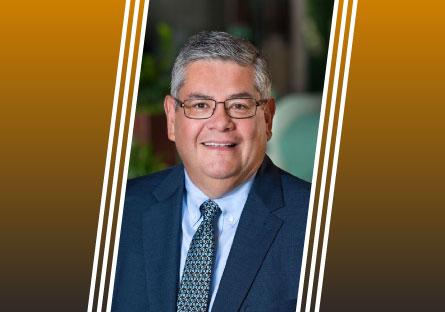 After a nationwide search, the Maricopa County Community College District (MCCCD) and South Mountain Community College (SMCC) are pleased to announce Dr. Richard C. Daniel as the next President of SMCC. Dr. Daniel will replace Interim President Dr. Janet Ortega, who assumed the interim role on August 12, 2022, after the retirement of Dr. Shari Olson. 
"I am honored and excited to join the South Mountain Community College family," said Dr. Richard C. Daniel. "I look forward to working closely with the faculty, staff, and students to provide premier higher education and workforce development opportunities for those we serve in our community." 
Dr. Daniel's professional experience spans thirty years in the Arizona higher education community. In his current leadership position, Dr. Daniel serves as the Executive Vice President and Chief Operating Officer of Education Forward Arizona, where he works to identify partnerships and fundraising opportunities for the organization's growth and impact. In addition, Dr. Daniel has led the organization's fundraising efforts. In 2021, he assisted in raising $8.5 million from foundations, corporations, federal and state grants, and tribal communities. To date, his fundraising efforts have raised approximately $16 million in multi-year funding.
"Dr. Daniel's extensive background in higher education impressed System, college, and community stakeholder groups," said MCCCD Chancellor Dr. Steven R. Gonzales. "His passion and advocacy for education of all levels will support our diverse student population. I am proud to welcome him to Maricopa and look forward to working together to advance the mission of the SMCC."
Prior to joining Education Forward Arizona, Dr. Daniel served as the Executive Vice President and Chief Operating Officer at College Success Arizona, where he worked to connect transformative opportunities of higher education to students from underserved and underrepresented communities across Arizona. His background in higher education includes senior leadership positions at public research universities and community colleges, including Arizona State University, the University of Texas at El Paso, and SMCC. 
Dr. Daniel holds a Ph.D. in Educational Leadership and Policy Studies, a master's degree in Higher Education Administration, and a bachelor's degree in Exercise Science from Arizona State University.
Dr. Daniel will assume his role on Monday, November 7, 2022.