Monday, February 14, 2022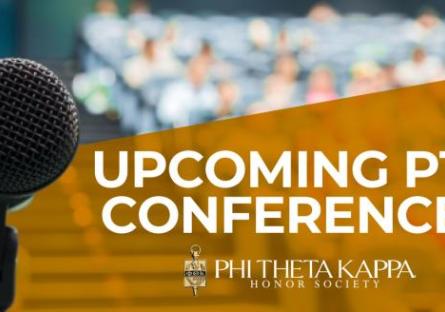 South Mountain Community College students have two upcoming opportunities to get involved with Phi Theta Kappa, "the world's largest and most prestigious honor society for two-year college students"
On March 11-12, the Spring PTK AZ Regional Conference (virtual and in-person) is taking place and from April 6-10 is the PTK Catalyst International Conference in Denver, CO.
At these events, students can connect with other PTK members and celebrate their achievements during an event filled with fun, fellowship, leadership development, network and community outreach. Members will also learn about scholarships and transfer opportunities.
South Mountain Community College's Chapter of PTK, Alpha Eta Delta, was chartered in 1982. SMCC's chapter has earned distinction among more than 1,285 chapters around the world.