Monday, September 26, 2022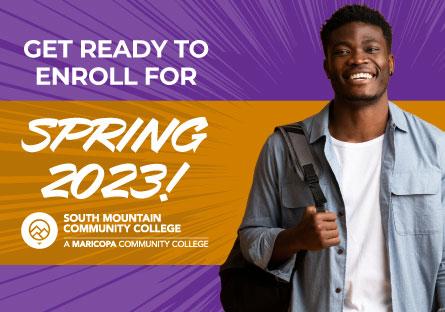 Get ready to enroll for Spring 2023!
Class sections for next semester are available and ready for you to plan your schedule. You can get ahead and start looking for the classes that work for your schedule and your educational plan.
If you need help choosing your classes, you can connect with your academic advisor and prepare for next semester. Stay ahead and find your Spring 2023 classes now!