Thursday, September 1, 2022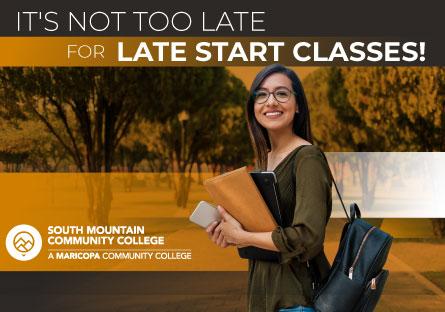 Late Start Classes are Available! Register Today!
Classes are Still Available! Find a Late Start Class Today!

Classes begin throughout the semester. If you're still finding your way around college or looking to take more classes, you have the chance to register for any of the classes starting later in the Fall.

You can find classes in women studies, criminal justice, accounting, and classes you may be missing from your educational plan! Find the best fit for you!