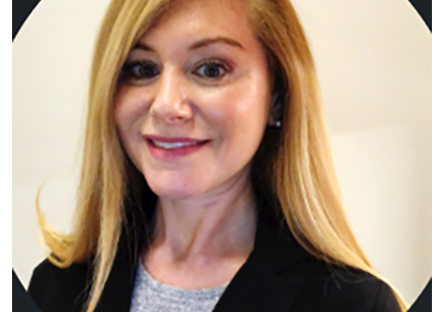 Dana Frasca
South Mountain Community College welcomes its new Dean of Enrollment Services, Ms. Dana Frasca, who started with the college on June 13, 2022. 
Dana is a strategic leader with over eighteen years of progressive experience in higher education. She has served and mentored multiple and cross-functional departments with an emphasis on a holistic, personalized, persistent, proactive approach to enrollment and student success. Prior to her most recent role at Park University as senior director of network academic success, Dana spent five years at the University of Advancing Technology as dean of online education and dean of student affairs. From 2004-2014, Dana held positions within the Rutgers University system in New Jersey where she spent seven years as assistant dean for transfer students. Throughout her leadership experiences she has achieved results in the areas of recruitment, retention, and alumni satisfaction and engagement. She is an advocate for students and works to break down barriers to success and close equity gaps.
A native of New Jersey, Dana earned both her Master of Education degree in counseling psychology and Bachelor of Arts in psychology from Rutgers University, and has lived in Arizona for the past eight years.  
Her top five strengths are Command, Analytical, Deliberative, Relator and Ideation.