Thursday, February 24, 2022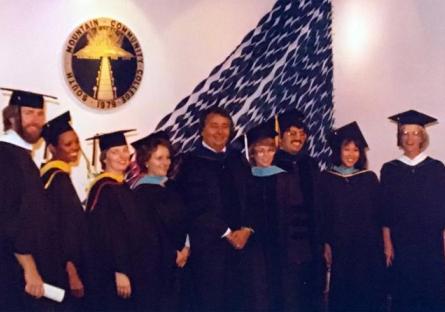 South Mountain Community College will be honoring its founding President Dr. Raúl Cárdenas at the upcoming Spring STARS Gala, on Saturday, April 9, 2022 at 6 pm at SMCC. Individual tickets for the event are $125 and tables of eight can be purchased.
Dr. Cárdenas served the Maricopa County Community College District from 1978 – 2006, initially as the founding president of SMCC, and then as the second president at Paradise Valley Community College. He later also served in interim capacities as MCCCD Chancellor, Vice Chancellor, and provost of Mesa Community College Downtown.
Dr. Cárdenas came to SMCC as the first Hispanic and minority college president in the history of Arizona. Over the course of his storied career, he not only led two colleges with sophistication, compassion, and excellence, he also sought to improve the field of higher education and promote the significance of MCCCD in his work with a myriad of regional and national associations.
Since 1978, Dr. Cárdenas has collected accolades and support, garnering a national reputation for excellence in higher education. In particular, he has been celebrated by his colleagues on national and regional associations for Hispanic and Southwest leaders, including:
In 1985 he helped to found the National Community College Hispanic Council (NCCHC). Within a few years, his colleagues in the NCCHC elected him as president.
The same year, he became a charter member of the Hispanic Association of Colleges and Universities (HACU) and was elected as chairman to the organization by his fellow association members. Later in 2006, HACU awarded Cárdenas their Lifelong Leadership Award.
He maintained memberships with respected organizations such as the Kellogg Foundation's Hispanic Border Leadership Institute, the American Association of Community Colleges, the American Council on Education, and the College Board. He later served as president of the International Consortium on Education and Economic Development.
In 1992, he became a charter member of the International Consortium for Economic and International Development. The organization at the time was home to 40 member institutions along the borders of the U.S., Mexico, and Canada. He remained active with the organization into his retirement. Again, it only took a few years before he was elected president.
He was a member of the North Central Accreditation-Institutions Action Council, as well as the College Board.
Later in his career, he was honored with the Western Regional College Board's Exemplar Award.
Now, South Mountain Community College is proud to honor Dr. Cárdenas at its Spring STARS Gala. STARS stands for Students Transformed to Achieve Radiant Success, and was the brainchild of SMCC faculty members Dr. Jerome Garrison and Lorrain Calbow, who set and exceeded a goal of raising a minimum of $100,000.00 in pledges and contributions from SMCC faculty and staff.
Today the STARS fund currently has approximately $530,000 in donations and pledges. In addition, the college has awarded more than $175,000 of spendable funds to SMCC students in the form of scholarships from the fund. Additionally, every year SMCC hosts two signature events: the STARS Gala and the Shining STARS Talent Show and Fundraiser.
Sponsorships for the April 9 Gala are also available.