Monday, September 12, 2022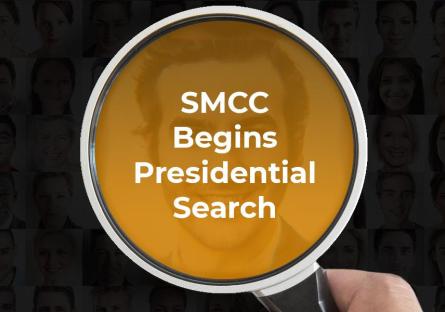 The Maricopa County Community College District (MCCCD) is conducting the next College President Search to replace South Mountain Community College's (SMCC) President Shari Olson, who has announced her retirement effective late this summer. The South Mountain Community College Search Committee and the Maricopa County Community College District invite applications and nominations for the position of President of South Mountain Community College.
"We are looking for a future-focused, agile and innovative leader who can help build our community college system to become an even greater asset to our state," said Dr. Steven R. Gonzales, MCCCD Interim Chancellor. "I thank President Olson for her leadership and commitment to student success. She has remained committed to strengths-based leadership and developing the best in her students and colleagues."
The goal of the process is to announce a new president by September 2022. MCCCD has hired consultants who will help identify and recruit talented candidates for the position, including those who might not be actively looking for a new position. The search committee will begin reviewing applications in late July and early August. To be fully considered for the position, applications must be submitted by July 25, 2022.
The search committee is responsible for recommending finalists to the Interim Chancellor by early September 2022. All final candidates will participate in open forums at South Mountain Community College on September 19, 2022. The selection process offers members of the community an opportunity for involvement. Once the Search Committee has identified finalists for the position, community members will be invited to the public forums to meet the finalists and provide feedback about the candidates.
This position is open until filled, but only applications received by Monday, July 25, 2022, can be assured full consideration. Do not apply via the District job portal. To submit a nomination, please send the nominee's name, position, institution, and email address to ceciliayl@outlook.com or jgolder@acct.org.
To encourage a strong pool of highly qualified individuals, the identities of candidates will remain confidential throughout the process until finalists are invited for on-campus meetings and a public forum. All confidential inquiries, expressions of interest, nominations, and applications are to be directed to the search consultant.