Wednesday, April 13, 2022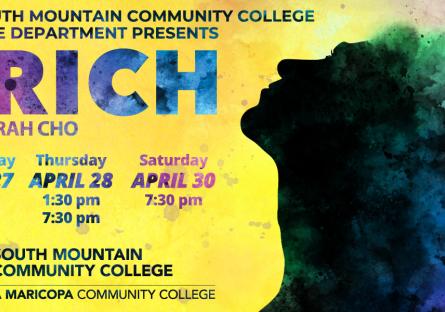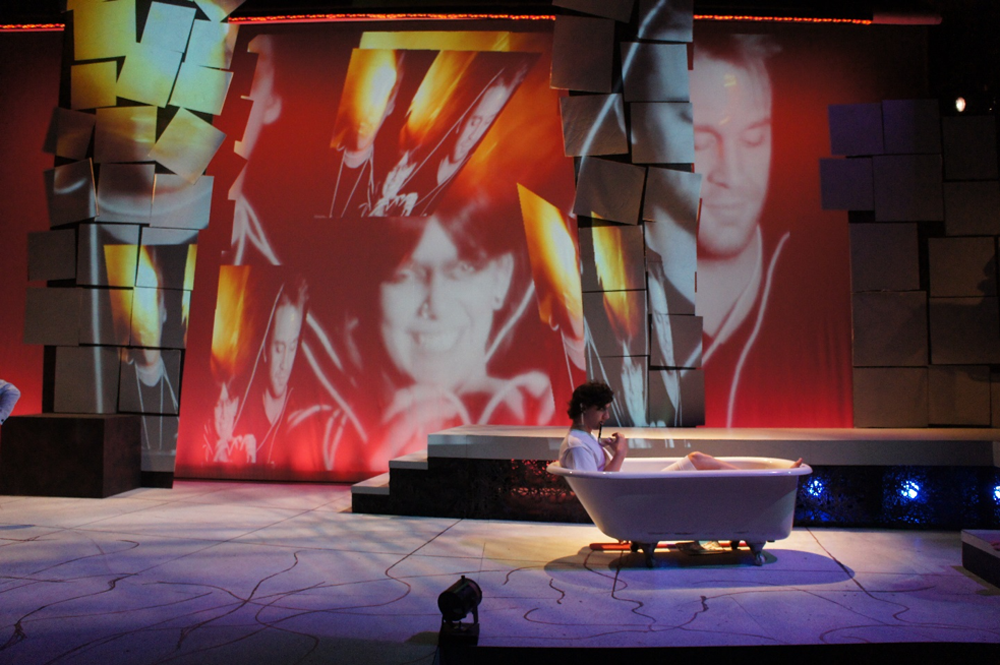 Phoenix, AZ – The South Mountain Community College Theatre department is returning to the stage with an immersive multimedia performance of TRICH, a drama/dark comedy written by Sarah Cho.
TRICH, which will run April 27-28 and April 30, tells the coming-of-age story of a young woman's struggles with trichotillomania – the compulsion to pull one's own hair. The story unfolds on the stage and in the theater in an immersive digital landscape that takes the audience through her healing journey.
"This is a play unlike anything seen at SMCC before," said SMCC faculty and theatre director, Mario Mendoza, who also engineered the multimedia experience. "TRICH is a Brechtian-stylized coming of age story, and audiences will be pulled in as soon as they walk into the performing arts center. This is an experience for the audience as well as for the actors."
Tickets for TRICH are free and the shows are open to the community. Because of the mature nature of the material and use of adult language, recommended ages for audiences are 14 and older.
Please Support the SMCC Theatre Arts Program
Shows of TRICH are also open for group reservations. To reserve, you can contact mario.mendoza@southmountaincc.edu
TRICH
Wednesday, April 27 | 7:30 pm
Thursday, April 28 | 1:30 pm and 7:30pm
Saturday, April 30 | 7:30 pm
Location:
Performing Arts Center at South Mountain Community College
7050 S. 24th Street
Phoenix, Arizona, 85042
About Sarah Cho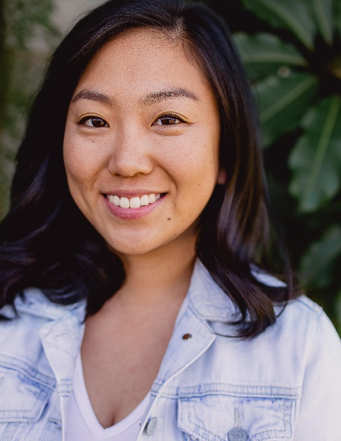 Sarah Cho is a Los Angeles-based comedy writer and playwright. Her selected plays include Koreans Eat Dog (2013 Richard Maibum Playwriting Award), Family Dinner (2015 KCACTF's Paul Stephen Lim Playwriting Award), and Grace and Janette Like White Guys (2020 Finalist, Seven Devil's Playwright Conference). She is a recipient of the Iowa Arts Fellowship, Kennedy Center's Paul Stephen Lim Playwriting Award, and was recently named Associate Artist for Ashland New Plays Festival. Sarah studied comedy at iO, Second City, and Pack Theater. She has performed at Green Gravel Comedy Festival, Laugh Riot Grrrl Festival, and LA Scripted Comedy Festival. Her sketch comedy work has been featured on ComedyCake, WhoHaHa, Funny or Die, and writes for Sketch Night at Pack Theater in Los Angeles. Previously, Sarah worked in television publicity for clients like Amazon, Netflix, National Geographic, and Adult Swim. She currently works for a nonprofit group, InsideOUT Writers, where she helps bring creative writing classes to juvenile halls. She co-hosts the playwriting podcast Beckett's Babies with playwright Sam Collier. Sarah earned her BA from UC Santa Barbara and MFA from Iowa Playwrights Workshop.