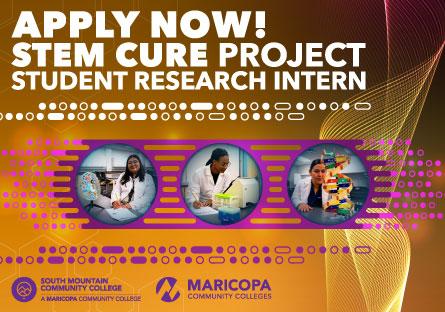 A South Mountain Community College STEM-CURE Project funded by NSF is looking for student research interns. If you need undergraduate research experience and are thinking of applying to grad school, this is a great opportunity!
Positions are compensated, and there is potential authorship in poster presentations and research publications.
Project: Community health prognosis in different neighborhoods and its relation to food and soil exposure.
Available Positions:
Student Mentor
Lab research technician
Project duration: Summer and Fall 2023
To apply, contact Dr. Sudipta Biswas, RFP-Biology, MSE Dept.
Email: sudipta.biswas@southmountaincc.edu