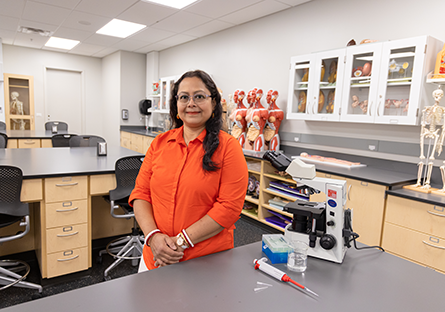 South Mountain Community College Biology Faculty, Dr. Sudipta Biswas from our Math, Science and Engineering (M.S.E.) Division recently published a study on Sleep Medicine in Science Direct. The article, "Rapid Eye Movement Sleep Loss Associated Cytomorphometric Changes and Neurodegeneration" delves into the vital role of REM sleep (the dream stage) and its impact on brain health.
Dr. Biswas and the team found through its effects on animal studies, that extended REM sleep loss triggers neuron degeneration in various brain regions via apoptosis. The authors also concluded that short-term sleep disruptions can be compensated by longer sleep, but prolonged deprivation poses severe risks to brain health and overall well-being.
Dr. Biswas's research emphasizes the need to prioritize REM sleep to maintain a healthy brain and quality of life.
---
Read the full article here:
Rapid Eye Movement Sleep Loss Associated Cytomorphometric Changes and Neurodegeneration