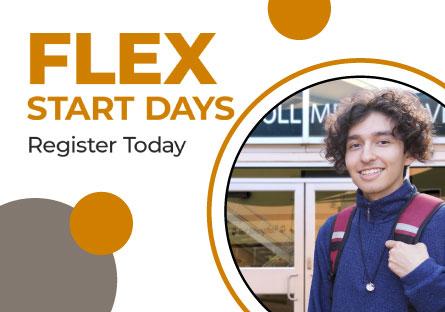 We Have Flex Start Classes Starting in September and October!
You can still enroll for classes!
Visit the Student Enrollment Services building or sign up for classes through your student center.
Take a look online at what classes are available!
Don't know how to get started? Fill out our Help Me! form and we will contact you and help you complete your educational goals!