Wednesday, September 13, 2023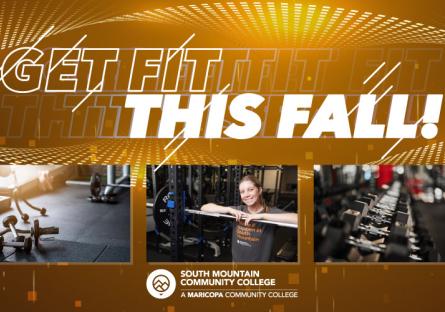 Come work out in the SMCC Fitness Center!
Keep a healthy routine on campus! SMCC has various PED classes open to students, staff, and faculty. You can take a fitness class if you thrive in a class setting, or you can also sign up to use the SMCC Fitness center on your own time for $10 a month!
The Fitness Center open hours are:
Monday-Thursday
6 am - 8 am
11:45 am - 1 pm
5 pm - 7 pm
Closed on holidays!
Find a way to stay healthy with us!
Register for a Fitness Class Here!
Questions? Contact: devi.strong@southmountaincc.edu