Wednesday, September 6, 2023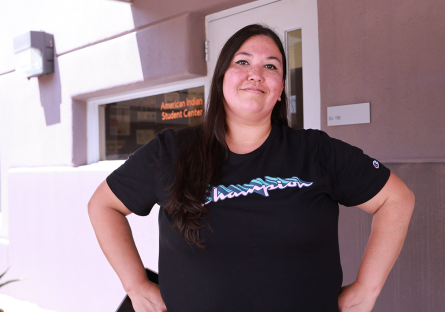 Monique Rodriguez, a first-generation college graduate, has not only defied the odds but has learned about the key role the American Indian Student Center played in her success as a student.
After completing her master's degree at Arizona State University (ASU), Monique has come full circle, enrolling her son in South Mountain Community College (SMCC) and emphasizing the transformative impact of higher education on her family.
"Getting laid off from the banking business after 15 years was a turning point for me," Monique said. "It was a family member who suggested I go to college. I wanted to understand what I was going for and discuss my problems with people who could help."
Monique began her journey at the SMCC Guadalupe Center, where she reached out and received help to begin her education at SMCC.
Speaking about the support she received during her time at SMCC, Monique shared her biggest support was Gerard Begay, SMCC American Indian Student Center Coordinator. "Gerard was incredibly supportive. He was one-on-one with the students and always ready to assist with anything we needed help with."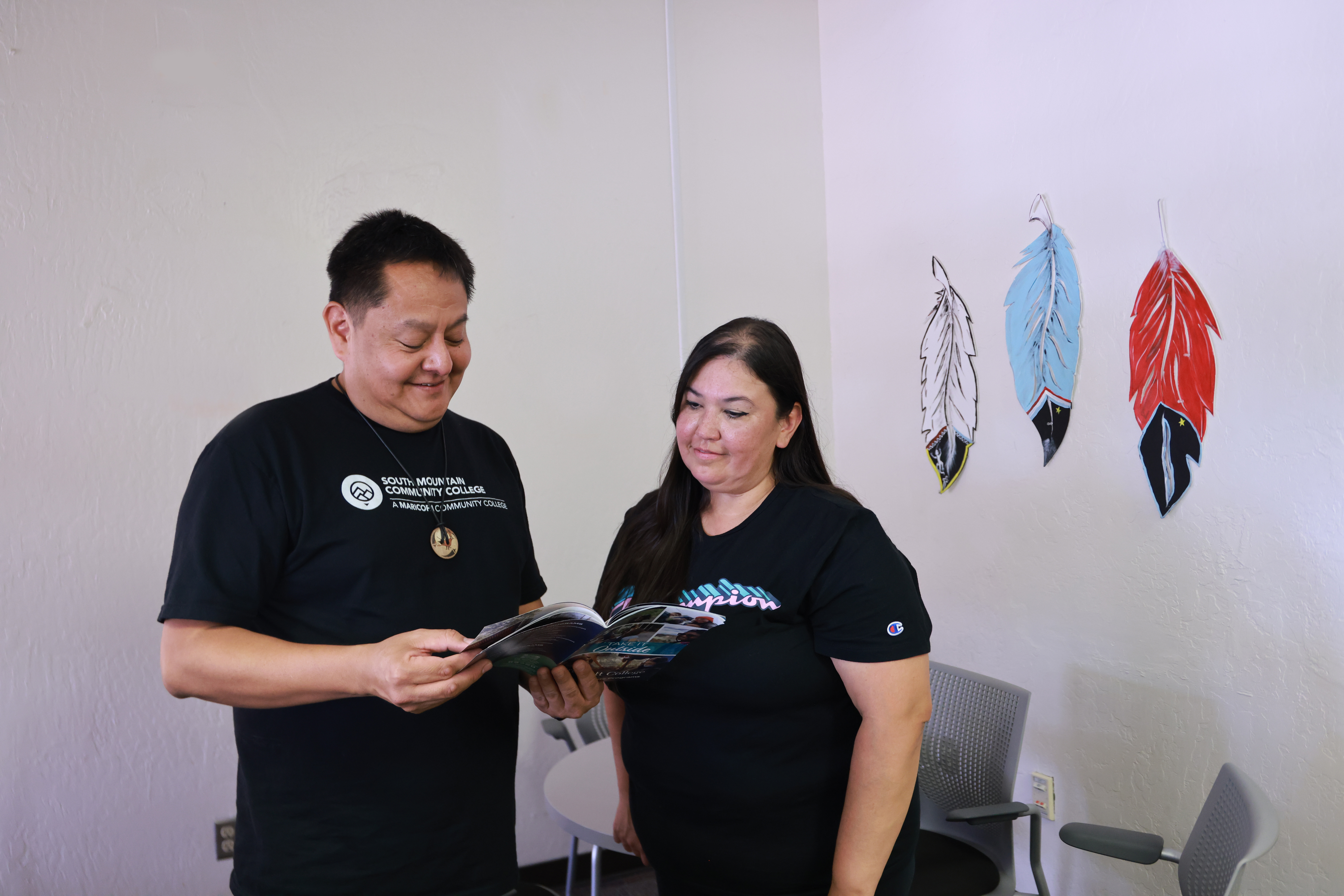 While attending SMCC, Monique experienced a growing program; "The SMCC American Indian Student Center began in his office," she added. "Now it's becoming a place where Native students can gather."
Monique's connection to her community was directly connected to her success, giving her the tools, resources, and safe space to continue to move forward. "Going to ASU for my bachelor's and master's made me realize how crucial it is to have dedicated centers for Native students. They provide a sense of belonging and support that's invaluable."
"Coming back to SMCC, and seeing a dedicated space for the American Indian Student Center makes me excited for my son and other Native students," Monique said. "It's equipped with a storage room for students' convenience, making it a hub for the Native American Student Union."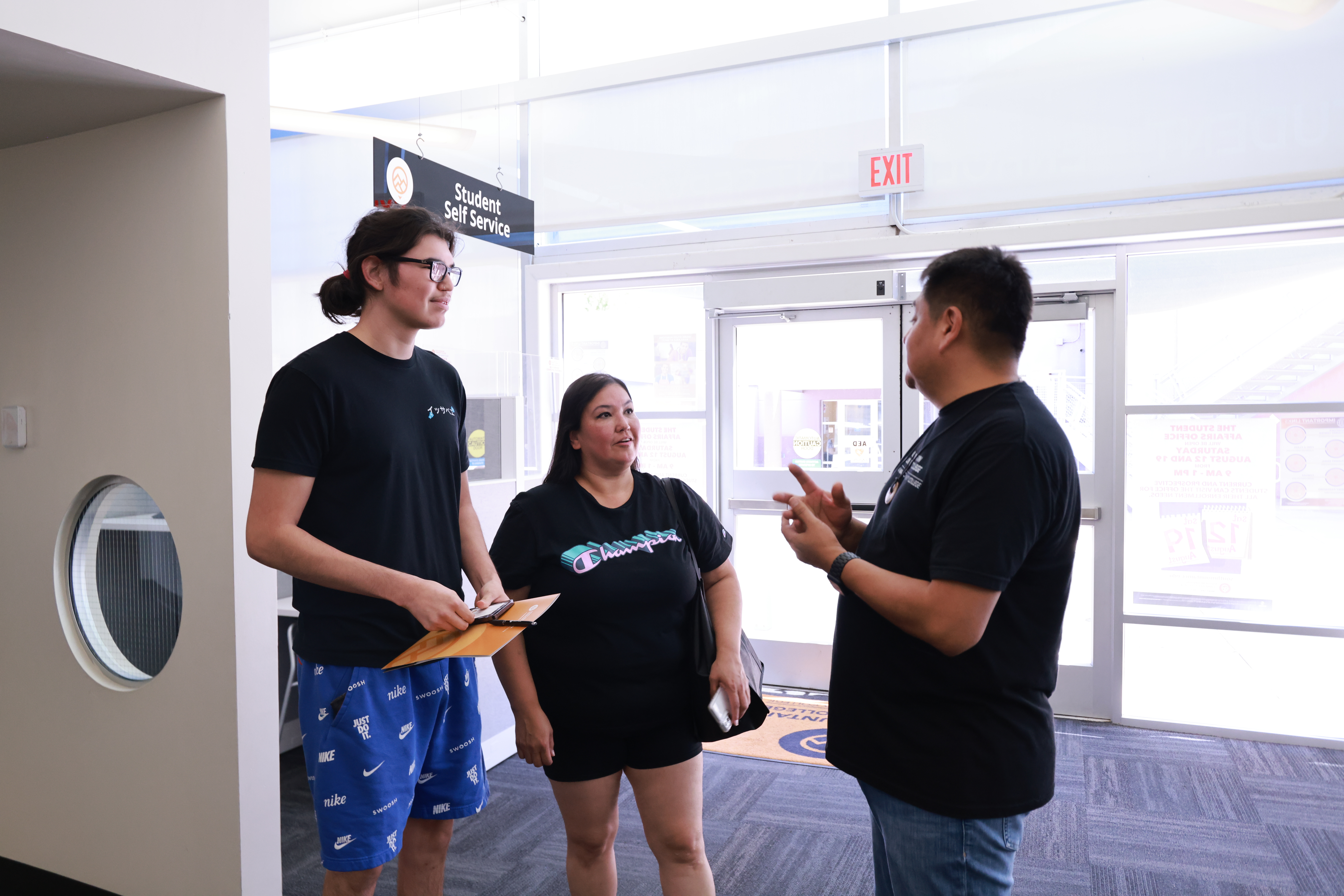 Monique's son's enrollment at SMCC marks a significant moment in their family's educational journey. "I believe in SMCC's commitment to accessibility and equity," Monique explained. "My son can benefit from the American Indian Student Center's resources and support systems."
Regarding her son's journey, Monique added, "He'll have access to Gerard's personalized support and the opportunity to connect with fellow Native students, fostering a sense of belonging that's crucial for academic success."
Monique's dedication to her Native community is evident in her support of American Indian Student Centers and beyond, where she now seeks to give back to her community through her career. Her family's story showcases the transformative power of higher education and the vital role played by dedicated spaces like the American Indian Student Center at South Mountain Community College.