Monday, November 13, 2023
Arizona Governor Katie Hobbs held a press conference at the South Mountain Community College Construction Trades Institute (CTI) to announce the launch of a new statewide workforce development program aimed at increasing the number of construction apprenticeships throughout Arizona. 
The event announcing the "BuilditAZ Apprenticeship Initiative" brought together representatives from government, business, labor unions and education with a goal towards meeting the building needs of Arizona's growing 21st-century economy – from housing to semiconductor fabs to broadband and electric vehicle infrastructure. Both Maricopa County Community College District Chancellor Dr. Steven Gonzalez and SMCC President Dr. Richard Daniel were on hand for the announcement.
As part of the new initiative, Governor Hobbs has allocated $500,000 in federal Workforce Innovation and Opportunity Act (WIOA) to help build on both apprenticeship and pre-apprenticeship programs.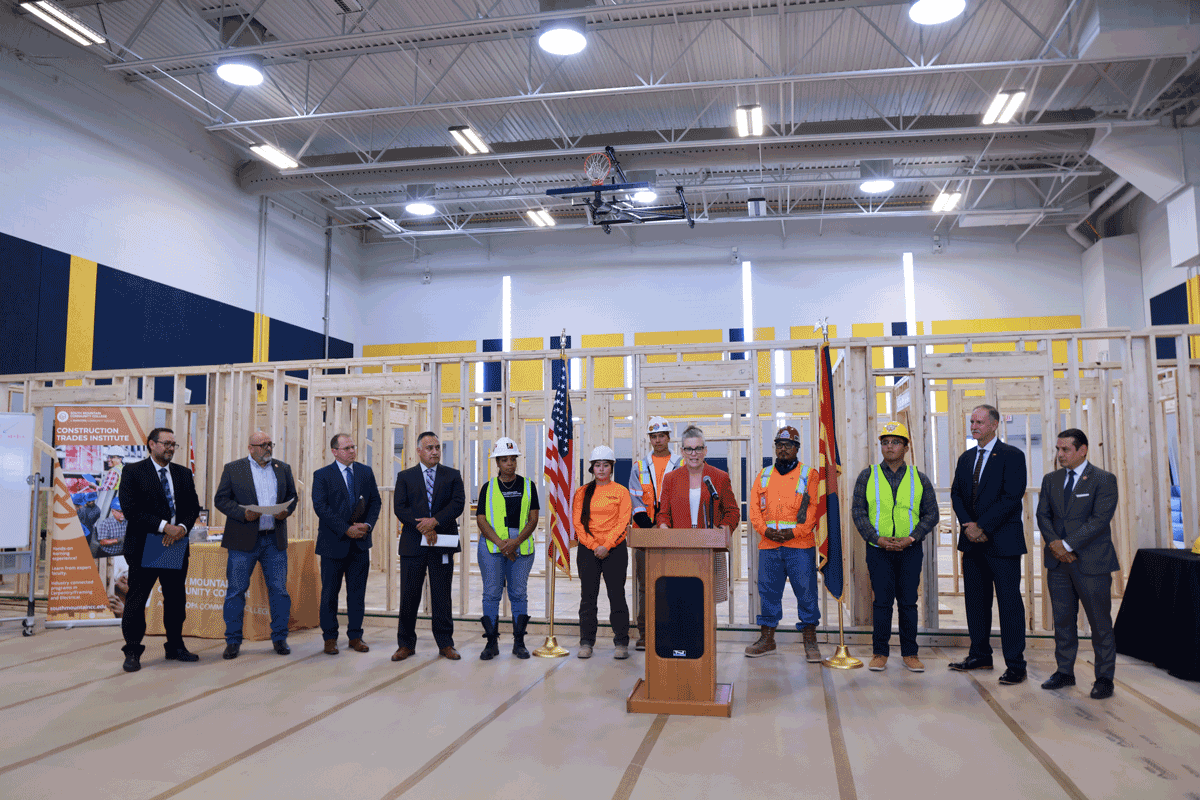 The overall goals of the BuilditAZ Initiative include:
By the end of 2026, double the number of construction and trades registered apprentices in AZ
Increase access to effective pre-apprenticeship programs that directly enroll in registered apprenticeship programs, creating pathways, especially for women and other underrepresented learners in the trades
Update existing registered programs' rules and regulations to reflect current market trends and best practices
Create an apprenticeship grants office to secure funding that expands apprenticeship programs, and direct agencies for the first time to actively apply for federal apprenticeship funds
Increase funding and develop strategies for meeting increasing green economy workforce demands and filling green jobs, for projects such as EV charging stations and solar panel installation
Increase the number of adults in Arizona with an industry-recognized credential, contributing towards meeting the state's attainment goal, Achieve60AZ (60% education attainment by 2030)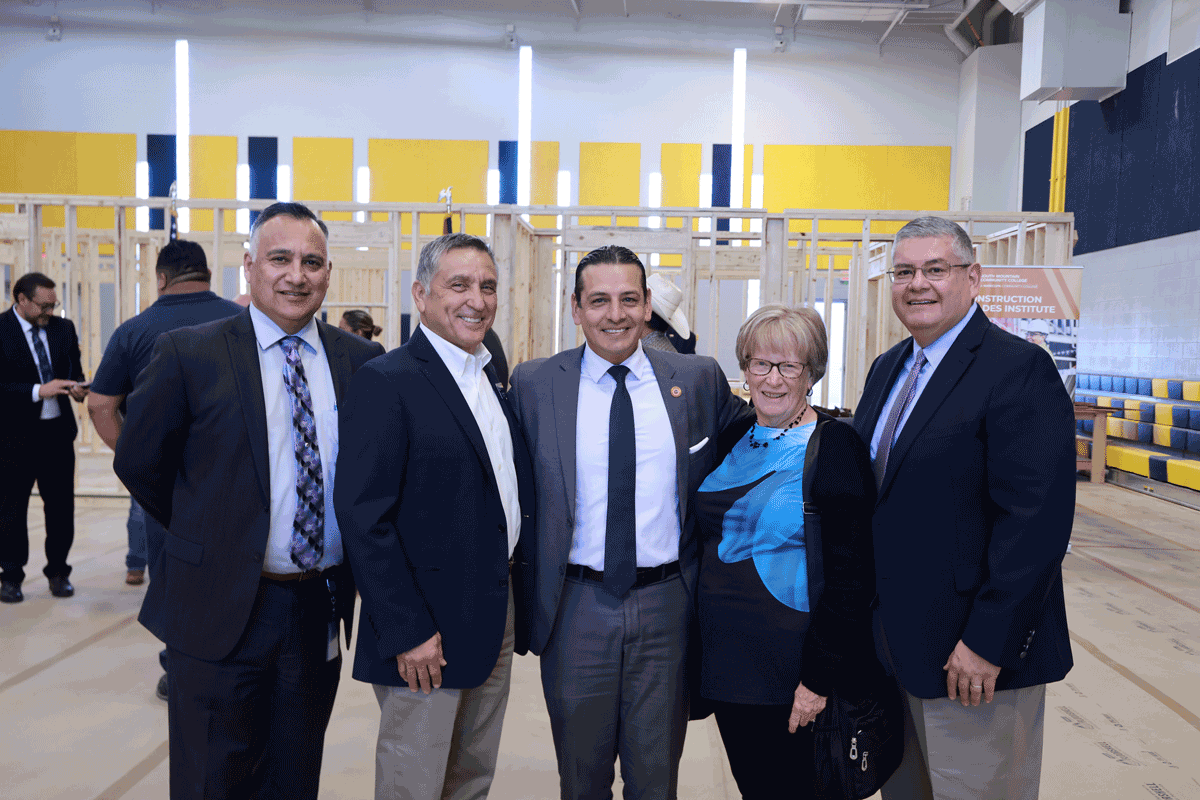 "The SMCC Construction Trades Institute has been a model of success since it opened in 2020, with its one semester certificate programs consistently at maximum capacity," said SMCC President Dr. Daniel. "The BuilditAZ Initiative has the potential to help the CTI program continue to grow, allowing for more students to complete the program and enter the workforce. We're thrilled at the possibilities that this new initiative will bring to Arizona."
For more information about the SMCC Construction Trades Institute visit: www.southmountaincc.edu/CTI